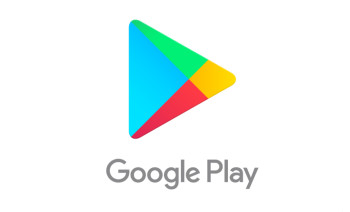 Google Play 礼品卡
Use Bitcoin or Crypto on Google Play today. Pay with Bitcoin, Lightning, USDT, Dash, Binance Pay, Dogecoin, Litecoin or Ethereum. Instant email delivery. No account required. Start living on crypto!
With millions of apps, games, and more to discover, there's something for everyone on Google Play. Use a Google Play gift code to explore a world of endless play, from your go-to games to the apps you can't live without. No fees, no expiration dates, and no credit card required to start playing – which means it's the perfect gift for anyone. Even if that person is you.
FAQs
Q1: How to Buy Google Play Gift Cards with Crypto or Bitcoin?
Step 1: Enter the amount you want the Google Play gift card to have.
Step 2: Choose the cryptocurrency you want to use for payment such as Bitcoin, Binance Pay, Ethereum, Litecoin, Dash or USDT.
Step 3: Once your payment is confirmed you will get your Google Play gift card code.
Q2: Can I buy Google Play Gift Card with BTC or Crypto?
Yes, Bitrefill's Google Play gift card lets you purchase apps, movies, books, and other video game or app-related purchases through the Google Play store
Only use this gift card's code on Google Play. Any other request for the code may be a scam. Visit play.google.com/giftcardscam or call 1-855-466-4438.

To redeem, enter code in the Play Store app or play.google.com.

Fue muy practico
Retore my gift play store card pls
I bought a wrong card please how do I redeem it back
Quisiera el reenbolsar de esa compra ya que no la pude canjear como pueden ver no la e canjeado No se si me podrían reembolsar la compra ?
I'm so glad that this works and it works immediately!
awesome website to trade your crypto for gift cards. I love it!
Ritesh Upadhyay
2022-01-29
I Mistakenly Buyed This Product Its Not Available In My Country I Want To Return And Refund My Money
Gift Card Google Platy USA $20
Es autorizado sin problemas
Please give me photo gift card
Terms & Conditions:
See play.google.com/us-card-terms for full terms. Must be 13+ years of age, US resident. Google Play card is issued by Google Arizona LLC ("GAZ"). Requires Google Payments account and internet access to redeem. Redeemed balance is maintained by GAZ's affiliate, Google Payment Corp. ("GPC"), in your Google Payments account. Usable for purchases of eligible items on Google Play only. Not usable for hardware and certain subscriptions. Other limits may apply. No fees or expiration dates. Except as required by law, card is not redeemable for cash or other cards; not reloadable or refundable; cannot be combined with other non-Google Play balances in your Google Payments account, resold, exchanged or transferred for value. User responsible for loss of card. For assistance or to view your Google Play card balance, visit support.google.com/googleplay/go/cardhelp. To speak to customer care call us at 1-855-466-4438.

礼品卡怎样兑换
使用您喜欢的币付款
在大多数情况下,您的付款会在同一分钟得到确认。
就是这么简单,可以使用您的礼品卡啦!
兑换卡时需遵守根据零售商的说明和规定。
Google Play 不接受加密货币,但通过 Bitrefill 您可以用比特币或其他加密货币购买 Google Play 礼品卡。然后可以在 Google Play 使用此礼品卡
您可以轻松地将您的比特币或加密货币转换为 Google Play数字礼物卡。
输入你想要的Google Play 礼品卡金额 。
选择您要用于支付的加密货币,例如比特币、比特币闪电网络、以太坊、USDT、USDC、莱特币、狗狗币、达世币。或者,您可以使用 Binance Pay 进行支付。
一旦您的付款被确认,您将获得您的 Google Play 礼品卡代码。
一旦您购买了 Bitrefill 的Google Play 礼品卡,它几乎会立即通过电子邮件发送给您。或者您可以直接从结账页面兑换礼品卡。
如果您有其他的问题,您可以访问 我们的帮助中心 我们很乐意为您提供帮助。