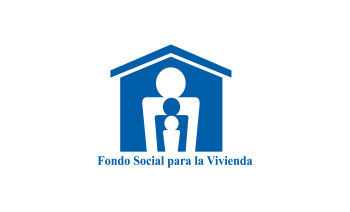 Fondo Social Para La Vivienda
Bitrefill's Fondo Social para la Vivienda bill pay service lets you pay your bill with Bitcoin & crypto.
The Social Fund for Housing (FSV) of El Salvador is a state financial institution that is responsible for granting loans and financing for the acquisition, construction, improvement and expansion of homes to low- and middle-income people in the country.

The FSV was created in 1984 as a response to the need to solve the housing problem in El Salvador, and since then it has granted thousands of loans to Salvadoran families for the purchase of housing.

FSV loans have affordable interest rates and terms for applicants, and the institution also offers technical assistance programs to ensure the quality and safety of homes.
Enter the required data to pay the invoice.
How bills work
Add your bill details
Find your bill by browsing through the categories, then add your credit card number or account number for bills like your mortgage, and the amount to pay.
Pay with your preferred coin and wallet
Pay with Bitcoin (on-chain and Lightning), Ethereum, USDT, USDC, Binance Pay, Litecoin and more. And that's it, your bill account will be credited within 3 business days!