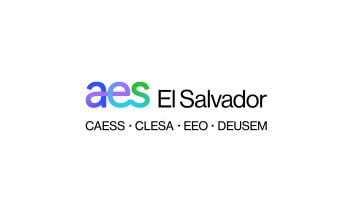 Grupo AES CLESA
Bitrefill's CLESA bill pay service lets you pay your bill with Bitcoin & crypto.
Since its foundation in 1892, with CLESA we have served the western part of the country, specifically the departments of Santa Ana, Sonsonate, Ahuachapán and part of the Department of La Libertad. With operations in 5,189 km2, we provide electricity to more than 427 thousand customers, of which more than 50% are families from rural areas.
Enter the data required to pay your bill.
Buena opción de pago. Que siempre tenga stock para pagar facturas
grupo AES CLESA
2022-03-25
POR QUE ESTA DESACTIVADO RECIBOS GRUPO AES CLESA
Confiable, el pago se aplica al instante en el sistema y si pagas con strike te da cashback
Alexander Mercado
2022-02-10
Pago Realizado con Éxito desde Wallet of Satoshi
Pago inmediato utilizando la Strike Wallet, y recibí el 5% de Caskback por parte de Strike.
Benjamín alexander H
2022-01-25
Pago en el momento
How bills work
Add your bill details
Find your bill by browsing through the categories, then add your credit card number or account number for bills like your mortgage, and the amount to pay.
Pay with your preferred coin and wallet
Pay with Bitcoin (on-chain and Lightning), Ethereum, USDT, USDC, Binance Pay, Litecoin and more. And that's it, your bill account will be credited within 3 business days!