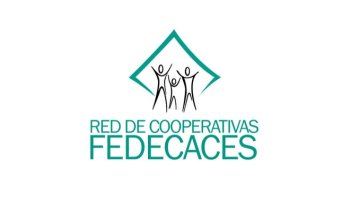 Fedecaces - Pago De Credito
FEDEACES (Federación de Cooperativas de Ahorro y Crédito de El Salvador) es una organización que agrupa a varias cooperativas de ahorro y crédito en El Salvador, con el objetivo de promover el desarrollo económico y social de sus miembros y de la comunidad en general.

FEDEACES fue fundada en 1974 y actualmente cuenta con más de 40 cooperativas afiliadas. Su objetivo es brindar servicios financieros a sus miembros, quienes son propietarios y beneficiarios de las cooperativas de ahorro y crédito. Estos servicios incluyen préstamos, cuentas de ahorro, tarjetas de crédito y otros productos financieros.

Además de los servicios financieros, FEDEACES también brinda asesoramiento y capacitación a sus cooperativas afiliadas en áreas como contabilidad, administración, gestión de riesgos y cumplimiento normativo.

FEDEACES es una organización sin fines de lucro que busca promover los valores y principios del cooperativismo en El Salvador, y contribuir al desarrollo económico y social del país a través de la inclusión financiera y la educación financiera de sus miembros y la comunidad en general.
Ingresa los datos requeridos para pagar tu factura.
How bills work
Add your bill details
Find your bill by browsing through the categories, then add your credit card number or account number for bills like your mortgage, and the amount to pay.
Pay with your preferred coin and wallet
Pay with Bitcoin (on-chain and Lightning), Ethereum, USDT, USDC, Binance Pay, Litecoin and more. And that's it, your bill account will be credited within 3 business days!