As you may have heard, the country of Venezuela is suffering from a massive blackout, affecting everyone's ability to communicate, transact, and live normally.
This week, we noticed a sharp increase in customers from within Venezuela as the traditional methods were not available, and people figured out that they could top up their mobile phone services reliably by shopping at Bitrefill.com using Bitcoin and other cryptocurrencies.
Our team held a meeting to see if there were any ways we could help. We reviewed tweets from Venezuelans teaching each other how to get reconnected using top-ups from Bitrefill.com. We also saw some concern about the pricing of our Venezuelan telecom products.
We don't have a direct connection in Venezuela and thus we pay a premium above the face value to acquire refills there. We were already selling these products at cost, but we decided to subsidize these products and reduce the selling price to face value. So until further notice, refills in Venezuela will be priced at face value according to the LocalBitcoins.com BTCVES rate.
We're also assisting a Dash Text project trying to make it possible to order via SMS, enabling people without smartphones to top up with our vouchers. Dash is also offering a 10% discount at Bitrefill.com when users pay with it.
We are regularly considering ways of assisting customers in need more effectively. Please contact us any time with ideas or suggestions.
If you're looking for our Venezuelan products click here.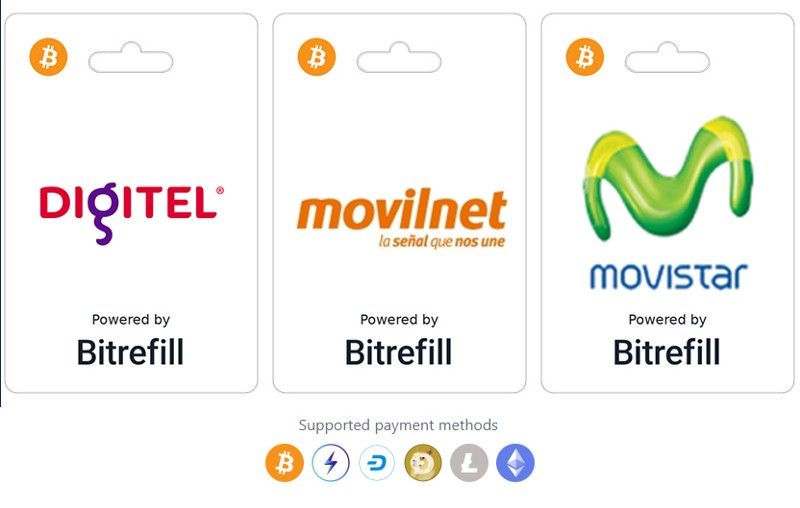 If you need assistance topping up your phone, please contact us on Twitter at @bitrefill, or e-mail us at support@bitrefill.com
---