In our latest addition to our ever-expanding catalog, we've set our sights on Malaysia, and added over 90 of the best gift cards to help you live on crypto. Now, you can buy almost anything you need without banks. From groceries, to travel, fashion, electronics, home, beauty, and more.
Our most popular gift cards for living on crypto in Malaysia
Click here to see our complete product offering for Malaysia
It's now easy to live on crypto in Malaysia with Bitrefill
Those living on crypto in Malaysia now have a huge selection of gift cards that range across all of our most popular product categories from ecommerce, retail, health & beauty, food, groceries, restaurants, delivery & take out, gaming, travel, and entertainment.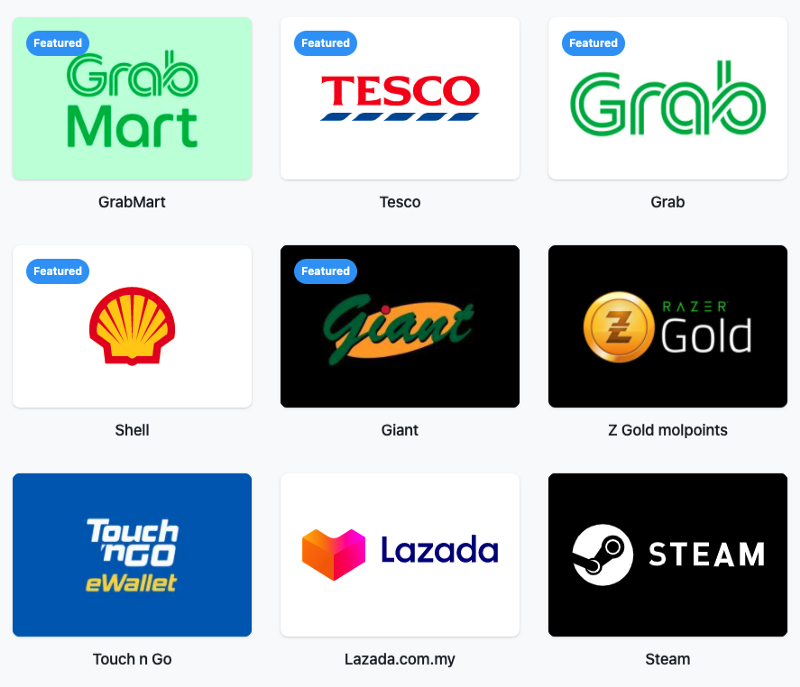 You can easily find almost anything you could ever need and pay with crypto from Bitrefill. This is a game changer for people who invest, trade, or adopt crypto in Malaysia. Since Malaysia only recently announced a regulatory framework for businesses dealing in crypto in April 2020, options for using crypto have been slow to appear.
We've added over 90 gift cards and mobile refills, from Malaysia's most popular and well-known brands, to make it easy to spend your Satoshis at your favorite places. Don't have any Bitcoin? Bitrefill also lets you pay with Ethereum, Dash, Dogecoin, Litecoin, USDT, and credit/debit via Wyre.
The best part of all, is that using a gift card from Bitrefill is more private and secure than placing your personal data at risk. Living on crypto in Malaysia has never been more convenient, or simple.
---
If you have any questions let us know on Twitter! Thanks for using Bitrefill.