With Dogecoin's rising popularity and high profile support from the likes of Elon Musk and Mark Cuban, we have seen more businesses begin to accept the popular memecoin. What companies accept Dogecoin? Let's find out.

---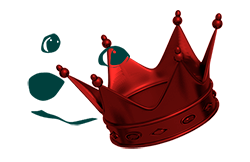 Dogecoin Is The King Of The Meme Coins
As more and more people adopt crypto, we've seen popular meme coins like Doge and Shiba Inu become accepted by many well known brands and businesses, as a payment method. Dogecoin in particular, saw a massive rise in price and popularity, as Elon Musk made headlines publicly proclaiming his love for the project.
Tesla became one of the first companies to announce that they would begin accepting Dogecoin for their company merch. Many other businesses soon followed suit. This post is aimed at helping you find out where you can buy things with Doge. Let's take a look at some of the places accepting Dogecoin.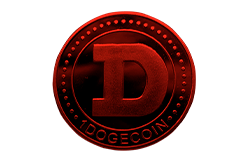 Shopping With Doge: Where Is Dogecoin Accepted?
What can you do with Dogecoin? You can shop at some of the most popular stores and brands, many of which accept Dogecoin directly. Here's a list of some of the most popular places that accept Dogecoin.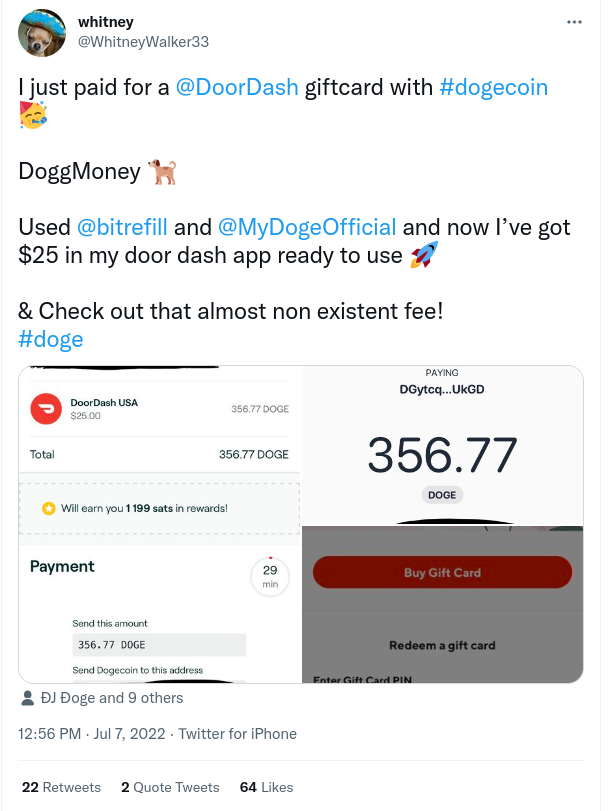 Tesla
Tesla is accelerating the world's transition to sustainable energy with electric cars, solar and integrated renewable energy solutions for homes and businesses. Tesla accepts Dogecoin for payment on its website for Dogecoin-eligible products and at its Santa Monica charging station.
Allgamer.net
Allgamer provides a professional cloud gaming solution and a ready-to-play infrastructure that allows you to start playing almost instantly. They'll take care of everything, so you can focus on what matters most - your games. Now you can pay for hosting at Allgamer.net with Dogecoin.
Kronos Advanced Technologies
Kronos is a revolutionary technology that can completely remove harmful allergens, bacteria, viruses (including the flu), and even gases from your breathing space! It works by transforming these unwanted airborne particles into harmless compounds. Kronos accepts Dogecoin for payment for its air purifiers.
Iron Rail Diner
The Original Doge Diner was established in 1953 and is a family owned diner. They pride themselves on service, food quality and cleanliness. Our menu includes American style breakfasts, sandwiches, burgers, salads, pastas and deserts. The Original Doge Diner
who have been accepting Dogecoin since April 2014.
Travala.com
​Travala.com is a decentralized travel booking platform that lets travelers book hotel stays and airline tickets with cryptocurrency, allowing them to save on booking fees when they book directly from the suppliers.
Ninja Game Keys
Ninja Game Keys is a crypto-only store where you can buy the latest games, wallet codes, and other software using cryptocurrency. It allows you to purchase your favorite games with ease!
Newegg
Newegg is one of the leading worldwide e-commerce websites. They offer a wide range of computer and electronics products to their customers in the United States and Canada. They make sure that your order is delivered on time every time. Newegg now accepts Dogecoin and other cryptocurrencies via Bitpay.
GameStop
Shop GameStop for the latest video game consoles, games, and gaming accessories. Find upcoming games, pre-orders and more in-store or online. GameStop accepts Dogecoin and other cryptos using Flexa's SPEDN app.
Nordstrom
Nordstrom offers an assortment of clothing, accessories and even furniture from popular brands like Nike, Burberry and Nordstrom house brands. They sell items for both men and women as well as a variety of children's apparel. Additionally, customers can also find beauty products and certain luxury items that are hard to come by at other retailers available as well. Nordstrom accepts Dogecoin and other cryptos via the payment processor Flexa.
Barnes & Noble
Barnes & Noble is a place for everyone who loves books. Whether you're a bookseller, reader, author or publisher, they have everything you need to spark your imagination and connect with the world of books. Barnes & Noble accepts Dogecoin and other cryptos on its website, and for its e-gift cards.
Petco
Petco is more than just a pet store. They are passionate about pets! Their team of experts in pet care, nutrition, grooming and training work together to help you make the best decisions for all your pets. That's why they have been voted as one of the best online stores for pets. Now you can pay with Dogecoin and other cryptos.
Lowe's
Lowe's offers an impressive selection of home improvement products in its physical locations, including appliances, patio furniture and swimming pool accessories. Lowe's accepts Dogecoin and other cryptos via Flexa.
Bitrefill
With Bitrefill, you're ready to shop for more than 4500 gift card and mobile refill products in 180+ countries. Enjoy everything Bitrefill has to offer, as the world's largest crypto store. Bitrefill account holders also instantly receive 1-10% Sats-back rewards on every single purchase! Pay with Dogecoin and other popular cryptos.
Sling TV
Watch live sports, watch TV shows, enjoy classic movies and stream them instantly with Sling TV. Subscribers can pay for Sling TV with Dogecoin when they sign up online by selecting the cryptocurrency option.
AirBaltic
Travel across the Baltics and Europe, in comfort. Pay with Dogecoin to make your travels worthwhile.
Menufy
Menufy is a Restaurants Directory that includes over 400,000 menus from restaurants from all over the world. We have an easy to use website which enables users to find a restaurant in their local neighborhood. You can also search our exclusive menus organized by cuisine type or by occasion. Menufy accepts Dogecoin and various other coins.
Dallas Mavericks
Buy Mavs tickets and merchandise with Dogecoin! Would you expect anything less from the Mavericks? The team is one of two NBA franchises to accept Dogecoin via Bitpay.
Sacramento Kings
Buy Kings tickets and merchandise with Dogecoin! The Sacramento Kings are one of two NBA franchises that accept Dogecoin via Bitpay.
ExpressVPN
ExpressVPN guarantees a secure and private internet experience. ExpressVPN's VPN software uses high-grade encryption to protect your data from hackers, ISPs, third parties, and other threats. You can pay for ExpressVPN with Dogecoin.
NameCheap
Namecheap is a leading domain name registrar and web host that provides simple, powerful services at affordable prices. Stop paying too much for domain names and start saving with Namecheap today! Use Dogecoin and other cryptos to purchase domains, web hosting, SSL certificates, or domain privacy on Namecheap.
Wrist Aficionado
Wrist Aficionado is the ultimate online marketplace for selling & buying designer wristwatches. Their top-notch service helps relieve the stress of using other, less reputable platforms that one might find themselves using if not for Wrist Aficionado. Pay with Dogecoin and other cryptos via Bitpay.
American Gold Exchange
Buy gold, silver and other precious metals with Dogecoin and other cryptos with Bitpay at American Gold Exchange.
Twitch
Twitch is a live streaming video platform for gamers, video game culture, and creative arts. Streamers can share their gaming experiences with others and connect through chat. Accept Dogecoin and multiple cryptocurrencies as Twitch donations, NOWPayments lets you accept 50+ assets & get your donations instantly converted and sent to your wallet.
American Cancer Society
The American Cancer Society is the largest national, voluntary health organization dedicated to fighting cancer. The Society's efforts have helped reduce cancer death rates for both men and women by about one-third since 1991. You can donate with Dogecoin and other cryptos via Bitpay.
Live on crypto with Dogecoin!
Dogecoin is one of the most popular cryptos, as well as being the most popular memecoin of all, with a huge community behind it. The popularity of Dogecoin has led it to become one of the only cryptos besides BTC, ETH, and USDT, which you can use to buy almost anything with.

People can literally live on Dogecoin with the range of products available from the businesses listed above. With the price action during the bull markets in crypto, it may make sense to spend some of those hodl'd coins, the next time they pump.

If you have any questions, let us know on Twitter! Thank you for choosing Bitrefill.