Thor - Lightning Network Channel-Opening Service
As the Lightning Network grows in capacity, we are doing our best to take advantage of its capabilities and offer utilities that Bitcoiners can take advantage of.

Thor allows you to open private channels with our well-connected Lightning node, on demand, with custom capacities (300,000 to 16,000,000 sats).
What is Thor?
This service will let anyone get an empty Lightning channel opened to them from Bitrefill's node on the Lightning network. Now anyone can pay for, or gift, the ability to have a channel opened to a Lightning wallet, allowing them to receive payments over Lightning at any time.
Why do I need Thor?
If someone's looking to receive bitcoin, as tips or other earnings, this is a quick and easy tool to get started. Bitrefill's node is a highly interconnected in the Lightning network. Thor allows anyone to receive coins on Lightning with an app and a "link", even if they don't have any Bitcoin yet!
What are the limitations?
Each Thor channel will be kept open on our side for 30 days, potentially longer if there's activity on it. The reason for this limitation, and why this service comes at a cost, is that opening an empty channel requires us to lock up our bitcoin into your channel and keep them there.
Give the gift of Lightning!
You can help spread Lightning adoption & onboard new users!
Once you've made the purchase you'll receive a special link with instructions for how to open the channel. You can share this link with anyone - a friend, or a stranger on Twitter. They can then use it with instructions to get the channel opened to them. Currently we have instructions and integrations in place (command-line client) and with the for Android. We're eager to get this supported by all major Lightning implementations
Save mnemonic phrase to a safe place!
Always save your passwords and mnemonic phrases! You will need these to restore your wallet in the future if you get a new phone or want to install your wallet elsewhere.
On the main screen of the app swipe left to open the QR code scanner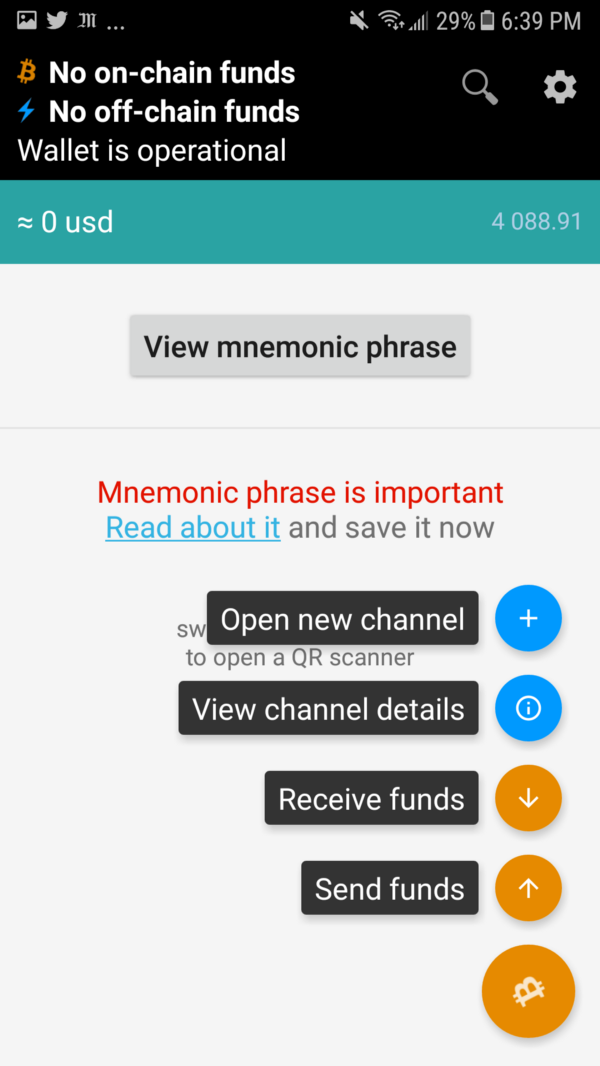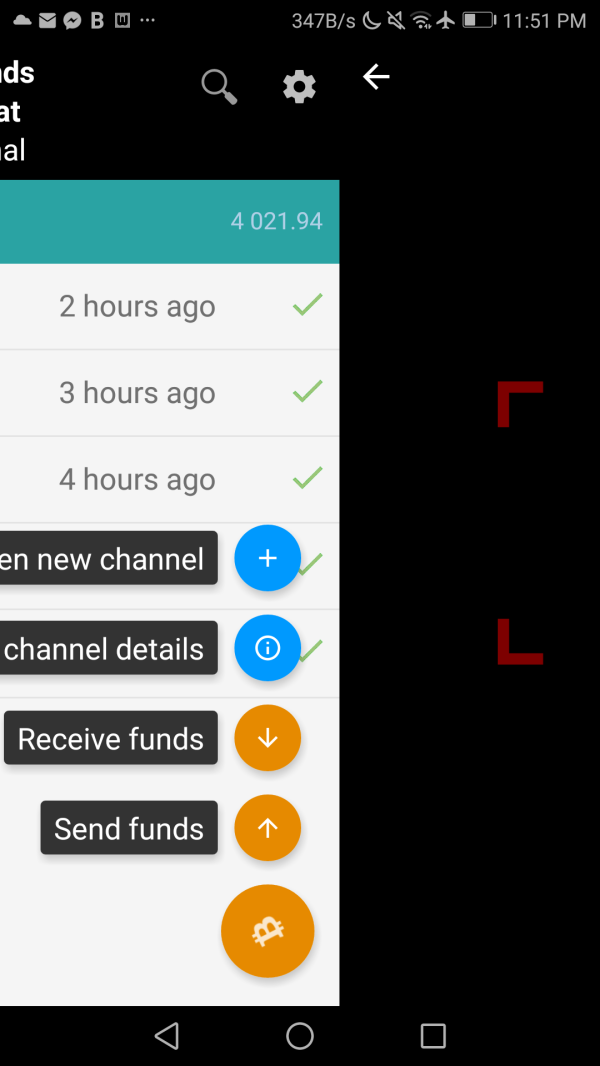 Proceed to scan the QR code on the Thor channel-opening Service page provided after buying a new incoming channel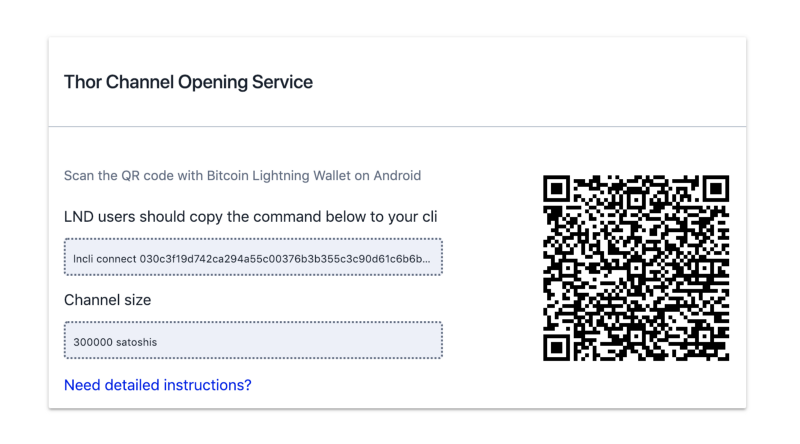 LND users with command line access can simply copy & paste the scrip to the command line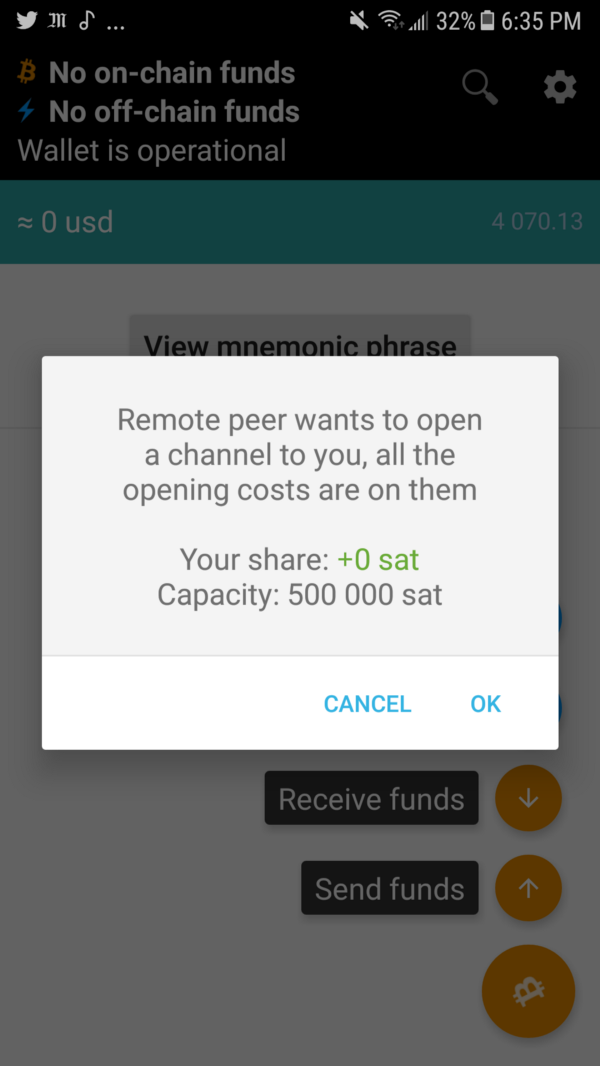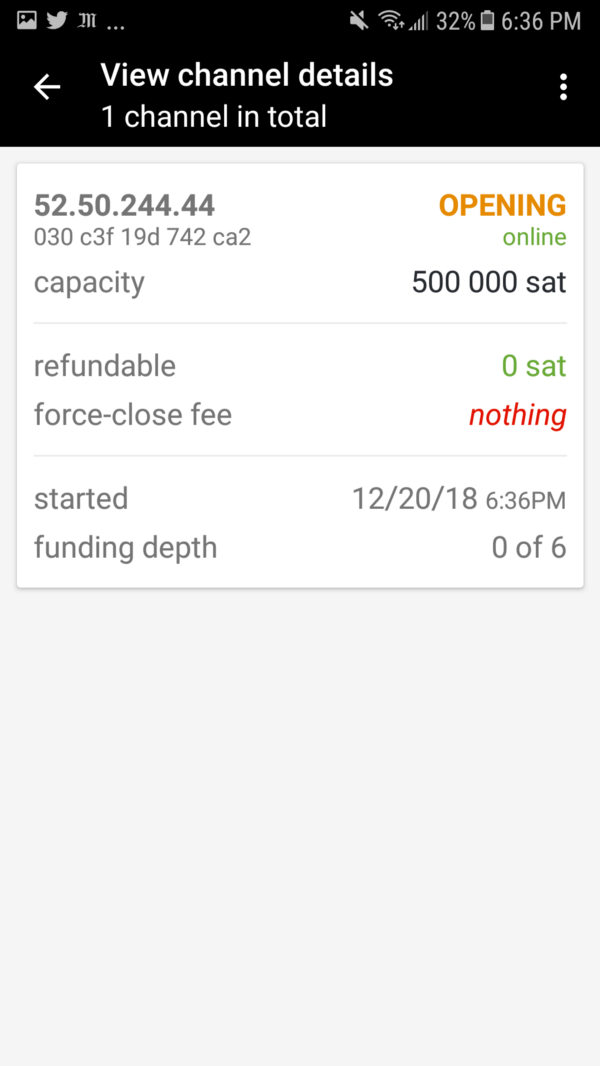 You will be prompted to accept an incoming channel, press OK and the channel will be pending until it reaches 6 confirmations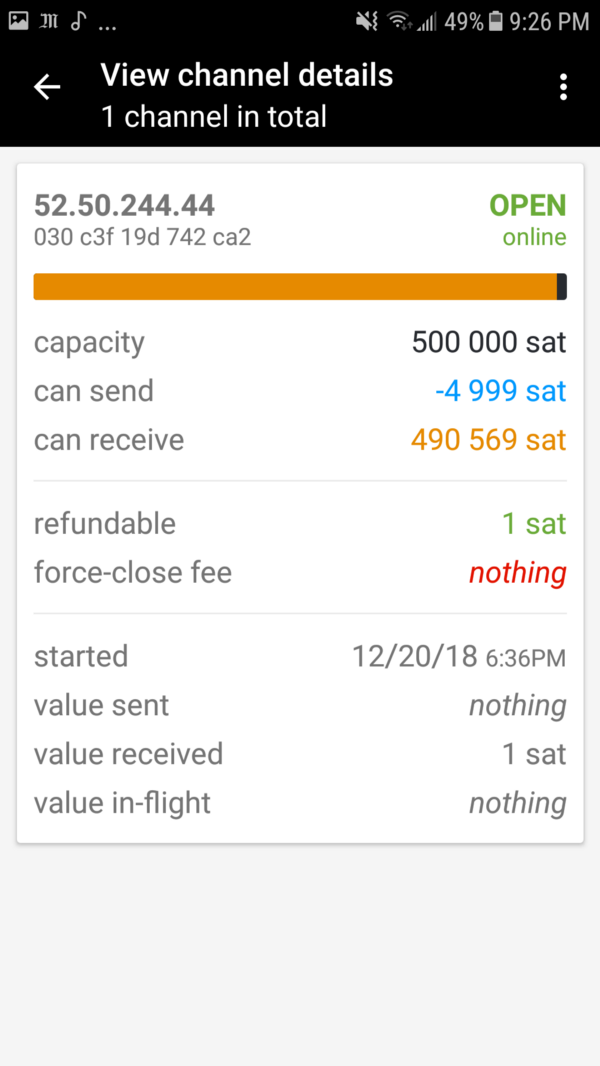 Proceed to scan the QR code on the Thor channel-opening service page provided after buying a new incoming channel.