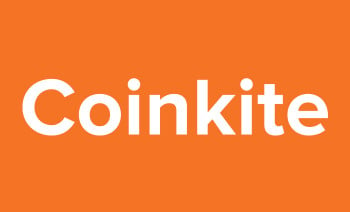 Coinkite Bitcoin Wallets ギフトカード
Coinkite gift cards, featuring iconic products like Opendime, Coldcard, and SatSCard, offer a secure, convenient, and easy way to access leading Bitcoin hardware and accessories. Discover unparalleled security today.
Make your Bitcoin journey more secure and seamless with a Coinkite Gift Card! Coinkite, established at block 141,000, is a pioneer in security and hardware manufacturing. Leverage the Coinkite Gift Card to access some of the most iconic Bitcoin products, such as:
Opendime: A handy small USB stick allowing you to spend Bitcoin like physical cash, making transactions convenient and easy.
Coldcard: An open & ultra-secure Bitcoin hardware wallet with offline private key signing, safeguarding your assets
Blockclock Mini: A Bitcoin data display to track the BTC price, monitoring Opendime balances and deposit QR codes in real-time.
Seedplate: A durable 24-word steel plate for effective seed phrase storage, ensuring the utmost security of your wallet recovery info.
TapSigner: A user-friendly Bitcoin private key on a card for swift and secure mobile wallet transactions, letting you sign transactions with ease.
SatsCard: An innovative NFC card with ten times more reuse capacity than Opendime, increasing the flexibility and utility of physical Bitcoin transactions.
SatsChip: A unique Bitcoin private key embedded in an artwork to increase its value and security, creating a one-of-a-kind collectible.
ColdPower: Effortlessly power your Coldcard using a standard 9-volt battery, simplifying the charging process for your hardware wallet.
CKBunker: A python program for setting up Coldcard in HSM mode, automating the signing process, and elevating your hardware wallet experience.
The Coinkite Gift Card allows for trustless transactions, championing the "Don't Trust–Verify" ethos. Surprise your tech-savvy friends, protect your digital wealth, and promote the growth of Bitcoin by purchasing a Coinkite Gift Card today!
You can use them to pay-down any invoice on Coinkite's web-store.
You can combine it with credit card or Bitcoin payments if needed.
Each code can only be used once. But there is any balance left, a new Gift Card is created with a new code, which will be emailed to you shortly after the new invoice is finalized.
Gift Cards are completely unrelated to SATSCARD or TAPSIGNER.
Coinkite is not responsible for lost, stolen or mis-used gift card codes.
For the full policy and terms of sale go here:  https://coinkite.com/terms
Has someone given you a card and wondering if it works still? You can check here: https://store.coinkite.com/giftcards
ギフトカードの仕組み
金額を入力してください
カードの金額を選択または入力します。
お好きなコインでお支払い
入金確認は、ほとんどの場合、その日のうちに行われます。
以上で、使用準備は完了です。
ご指定の販売店で、販売店の指示に従い、カードをご利用ください。
Coinkite Bitcoin Wallets は仮想通貨を受け付けませんが、Bitrefillはビットコインや他の暗号通貨で Coinkite Bitcoin Wallets ギフトカードを購入できるようにすることで、回避策を提供しています。このギフトカードは Coinkite Bitcoin Wallets での購入に使用することができます。
ビットコインや仮想通貨を簡単にデジタルCoinkite Bitcoin Wallets ギフトカードに変換できます 。
Coinkite Bitcoin Wallets ギフトカードにご希望の金額を入力します。
支払いに使用する暗号通貨を選択します。ビットコイン、ビットコインライトニング、イーサリアム、USDT、USDC、ライトコイン、ドージコイン、ダッシュなどがあります。または、Binance Pay を使用して支払うこともできます。
お支払いが確認されると、Coinkite Bitcoin Walletsギフトカードコードがお手元に届きます
Bitrefill で Coinkite Bitcoin Wallets ギフトカードを購入すると、ほぼ瞬時にメールで送信されます。または、チェックアウトページからギフトカードを直接引き換えることもできます。
ここで回答されていない質問がある場合は、次をご覧ください。 ヘルプセンター 喜んでお手伝いさせていただきます。