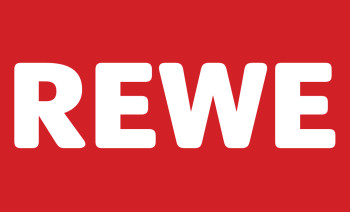 Rewe 礼品卡
此礼品卡可在实体店兑换
Rewe is a very popular grocery store chain in Germany. With Bitrefill's Rewe gift card, you can now purchase all your groceries with Bitcoin, Ethereum, Dash, Dogecoin, and Litecoin.
Rewe is the flagship brand of the Rewe group. Rewe is a very popular grocery store chain, with over 3,300 locations around Germany. Rewe is Germany's second largest chain of supermarkets.
Rewe gift cards can be used in store, simply show the barcode from your phone to the cashier.
Works without any problem. Just show it when you are paying, they simply scan the Barcode and that's it. If your bill is greater than the amount of the Gift card, you pay cash (or card) the difference, if smaller than the Gift card you can use it in the next shopping.
50€ works, no problems here.
For some reason the last two 100 € vouchers were not recognized or the cashiers said they received a message that the voucher had already been used - but this is impossible. I've always used the Rewe vouchers in the past. Ask for clarification - these have not been working for a week. Basically there were always difficulties because this voucher had to be entered differently at the cash register system, but now nothing works.
Works perfectly, every time. I use these cads for grocery shopping for almost a year and didn't need to pay in cash ever since.
works fine
Funktioniert ohne Probleme, bereits mehrfach in unterschiedlichen Rewe in DE angewandt. Einfach beim Bezahlen an der Kasse den generierten Barcode an dem Lesegerät vorhalten. Einzig gibt es manchmal ein Missverständniss und der Kassierer möchte fälschlicher Weise den Gutschein aufladen, dann muss man natürlich bloß darauf hinweisen, dass man damit zahlen möchte. Man kann auch problemlos den Restbetrag für weitere Einkäufe verwenden. Auch die Verwendung von mehreren Gutscheinen bei einem einzigen Einkauf sind möglich, falls man noch kleinere angebrochene besitzt ist das sehr nützlich. Produkt sehr zu empfehlen. 5/5
War etwas umständlich, den Gutschein von der mygc Seite runterzuladen. Sonst top.
I received the giftcard within a few seconds. Love it!
Funktioniert perfekt im Rewe
Second time i use it, always works without problems :)
Bei Rewe finden Sie alles, was Sie zum Einkaufen brauchen und vieles mehr. Ihre REWE Geschenkkarte kann zum Kauf von Waren in allen REWE Märkten eingesetzt werden. Die REWE Geschenkkarte kann nicht beim REWE Lieferservice oder bei sonstigen Bestellungen über rewe.de eingelöst werden. Die REWE Geschenkkarte ist nicht wiederaufladbar. Bewahren Sie die REWE Geschenkkarte sorgfältig auf. Bei Beschädigung oder Verlust des Ausdrucks Ihrer REWE Geschenkkarte können Sie diesen erneut drucken und für Ihren nächsten Einkauf verwenden. Die REWE Geschenkkarte kann auch durch Teileinlösungen verbraucht werden. Eine Verzinsung des Guthabens findet nicht statt. Eine Barauszahlung des Guthabens ist nicht möglich.
2.

用加密货币付款

在大多数情况下,您的付款会在一分钟内确认
随时随地购买礼品卡
我们提供5,000+多种类型的礼品卡
---