This week, from February 10–14, we added a special theme that allows you to send a Valentine's Day e-gift with any of our products.
You can choose the email address of your valentine, and a custom note (or poem).
Everyone that uses this feature to send a valentine this week will be entered into a drawing to win 1,000,000 sats (0.01BTC) from Bitrefill!
Steps:
1. Visit bitrefill.com/buy/
2. Find a product you want to send as a gift.
3. Click the "Purchase as gift" button and configure your gift with a custom message, and choose a delivery time.
4. Check out and pay for your order, and you're done!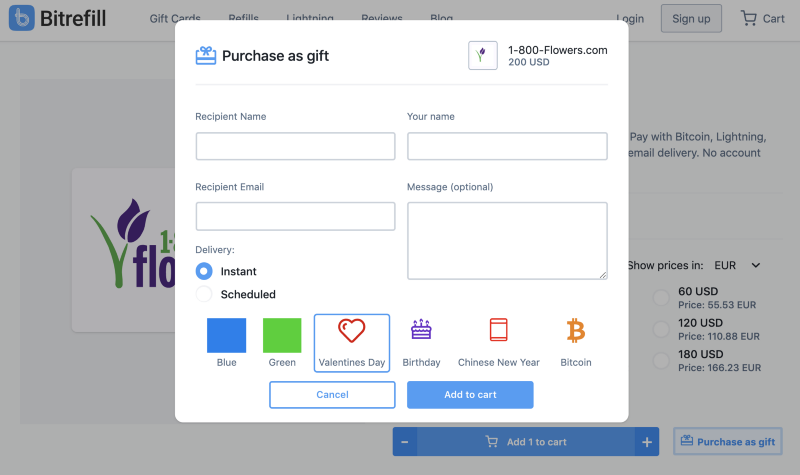 Use Bitcoin and Bitrefill to send some love on Valentine's Day, and you could win a nice stack of sats in the process! 🧡