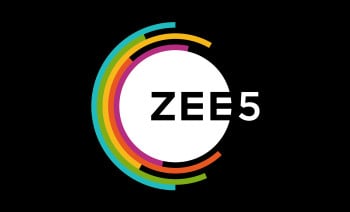 Zee5 礼品卡
用加密货币支付 Zee5 。用Bitcoin, Lightning, Ethereum, Binance Pay, USDT, USDC, Dogecoin, Litecoin, Dash买 Zee5 礼品卡 .电子邮件即时交付。无需注册帐户。用加密货币生活!
Looking for exciting entertainment in your own language, ZEE5 is your destination. Enjoy binge watching ZEE5 original shows, world digital premieres of blockbuster movies, before TV shows, news, music videos & 90+ LIVE TV channels.
1. Go to the website - https://clnk.in/jwZt or the mobile app.
2. Register your account with your phone number.
3. On the payment screen, click on HAVE A PROMO CODE. Enter the Promo Code that you have received after getting the Gift Card.
4. Click Pay Now to make the payment and enjoy unlimited entertainment on ZEE5.
Validity of this pack : Rs 99- 1 month; Rs 599- 6 months; Rs 999- 12 months.
This is a Zee5 Insta Gift Voucher (GV) and would be accepted at the Zee5 website, i.e, https://www.zee5.com/ and the Zee5 application.
To apply a GV voucher code, you'll need to visit ZEE5's subscription offerings page on the website or ZEE5 application where you'll have the option to do so.
Click the following link to visit our subscription offerings: https://www.zee5.com/myaccount/subscription
The person who has the Zee5 GV is deemed to be the beneficiary.
Zee5 is not responsible if the Gift card is lost, stolen or used without permission.
One GV can be used in one transaction.
This is a One-time use GV with an expiration date.
No credit note / refund for the unused balance amount of the GV will be given.
Any such unused balance amount shall stand lapsed automatically.
Zee5 GV CANNOT be revalidated once expired or cancelled under any situations
Zee5 GV can be clubbed with on-going promotions & offers.
Zee5 GV cannot be redeemed on specific block out dates. Zee5 may add or delete any date(s)/period(s) on its sole discretion without any liability.
Any dispute related to the GV should be referred to the issuing company and the decision of the issuing company shall be final. In case of any legal disputes, the courts at Delhi shall have the exclusive jurisdiction.
Zee5 shall on best effort basis attempt to accept Insta Gift Vouchers (GV) but on account of any technical reason or for any reason beyond control of Zee5, GV may not get accepted and Zee5 shall have no liability for the same.
If an Insta Gift Voucher (GV) gets blocked on account of technical issue, it would get enabled in 72 hours. In case of transaction failures after Insta Gift Voucher (GV) is applied, amount would be automatically refunded to the same cards within 48 hours.
For any queries / issues related to GV, you can write in to bit.ly/2CsY6BX or call 1800 1033 314.
Zee5 reserves the rights to edit/change the terms and conditions for the Insta Gift Voucher (GV) at any time without any notice or liability.
Zee5 has the final authority on the interpretation of these rules.
Zee5 reserves the right to withdraw Insta Gift Voucher (GV) scheme/offer before the completion of validity period without any notice or liability at its sole discretion.
Zee5 reserves the right to deny accepting any Insta Gift Voucher (GV), if it suspects that there is duplicity of cards.
In no event the liability of Zee5 for any claims shall exceed the value of the Insta Gift Voucher (GV) in dispute.
礼品卡怎样兑换
使用您喜欢的币付款
在大多数情况下,您的付款会在同一分钟得到确认。
就是这么简单,可以使用您的礼品卡啦!
兑换卡时需遵守根据零售商的说明和规定。
Zee5 不接受加密货币,但通过 Bitrefill 您可以用比特币或其他加密货币购买 Zee5 礼品卡。然后可以在 Zee5 使用此礼品卡
您可以轻松地将您的比特币或加密货币转换为 Zee5数字礼物卡。
输入你想要的Zee5 礼品卡金额 。
选择您要用于支付的加密货币,例如比特币、比特币闪电网络、以太坊、USDT、USDC、莱特币、狗狗币、达世币。或者,您可以使用 Binance Pay 进行支付。
一旦您的付款被确认,您将获得您的 Zee5 礼品卡代码。
一旦您购买了 Bitrefill 的Zee5 礼品卡,它几乎会立即通过电子邮件发送给您。或者您可以直接从结账页面兑换礼品卡。
如果您有其他的问题,您可以访问 我们的帮助中心 我们很乐意为您提供帮助。