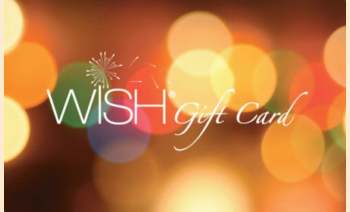 Woolworths Wish 礼品卡
在 Woolworths Wish 上使用比特币或加密货币。用比特币,闪电网络,达世币,狗狗币,莱特币,以太坊支付。即时邮件交付。无需开户。用加密货币满足您的一切消费需求。
Give the ultimate gift of choice.
The perfect gift for anyone who enjoys shopping at a wide range of stores such as Woolworths, BIG W, BWS, Dan Murphy's and participating EG and Caltex Woolworths fuel sites. Shop any time because there's no expiry date.
You can redeem this Gift Card in-store or online at Woolworths Supermarkets, BIG W, BWS, Dan Murphy's and participating co-branded EG/Caltex Woolworths fuel sites.

Redeem an eGift Card in store
Select 'Card' as a payment method Scan the barcode or enter the eGift Card number (also called in-store code) You can find your eGift Card barcode, in-store number and Access Code on your email

Redeem an eGift and physical Gift Card online
Select Gift Card as a payment option Enter the 19-digit card number, as well as the 4-digit Access Code
Great product, very easy to use
For the balance on this eGift Card visit everydaygiftcards.com.au or call 1300 665 249.
This eGift Card is redeemable at participating stores. Participating stores may change from time to time.
For full eGift Card Terms and Conditions and a list of participating stores visit Woolworths' Terms & Conditions
Gift Cards are not reloadable or redeemable for cash.
The Woolworths fuel offer is not available on activation of this eGift Card.
Woolworths will not replace lost, stolen or deleted eGift Cards.
Please be aware that these gift cards may also be redeemed at Cellarmasters, BWS and Dan Murphys for liquor products. It is an offence to sell or supply liquor to persons under the age of 18 years.
By using this eGift Card you agree to the full eGift Card Terms and Conditions.
This eGift Card is issued by Woolworths Limited ABN 88 000 014 675 Essentials and Groceries Only Gift Cards cannot be used to purchase Alcohol, Tobacco Products or Gift Cards and eGift Cards.
2.

用加密货币付款

在大多数情况下,您的付款会在一分钟内确认
随时随地购买礼品卡
我们提供5,000+多种类型的礼品卡
---