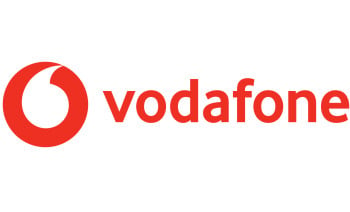 Vodafone 充值
Vodafone is one of the world's most popular mobile service providers, they also provide TV, and broadband services. With Bitrefill's Vodafone gift card you can refill your Vodafone account with Bitcoin, Ethereum, Dash, Dogecoin, and Litecoin.
Vodafone is based in the UK but offers mobile, broadband and TV services in a variety of countries. Vodafone is helping the world stay connected.
This is a real-time refill, it'll be loaded automatically onto your account.
THE BEST FOR VODAFONE IN ITALY!! Mobile services in Italy are complete garbage and super annoying to recharge. Sites don't accept cards, they accept IBANs only from Italy, etc. If you recharge at a store you always end up paying more. Buying from Bitrefill was the easiest way for me and it took seconds.
Ricarica ricevuta immediatamente senza digitare codici. Perfetto!!
WORKS PERFECTLY
2020-11-23
Once paid for, you receive the topup directly on the phone. No need to type codes etc.
Ok, Perfect!
Fast, the time to scan the QR code and the money was transfered to my prepaid phone. top.
Being able to recharge my Vodafone number using the lightning network is just absolutely amazing. Vodafone online charging almost never works on their site regardless of whether I use PayPal of a credit card. So I had to actually go to a bar or gas station to get it done. THIS IS GREAT.
Facile, rapide, velocissimo, bellissimo, magnifico, grandissimo. Non sò cosa scrivere. Servizio fantastico!!!!!!!!
充值如何工作
输入电话号码&金额
输入电话号码和您希望我们充值的金额。
使用您喜欢的币付款
在大多数情况下,您的付款会在同一分钟得到确认。
这是您的充值
一旦您的付款得到确认,您将收到您的充值。