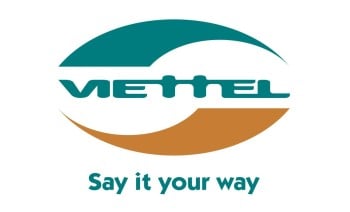 Viettel Mobile 充值
使用比特币、以太坊或加密货币 Viettel Mobile.使用Bitcoin, Lightning, Ethereum, Binance Pay, USDT, USDC, Dogecoin, Litecoin, Dash.电子邮件即时交付。无需注册帐户。开始用加密货币生活!
You can use more than one card per purchase. This card can only be used once.
Military Telecom Corporation (Viettel) is owned and operated by the Ministry of Defense and is a military enterprise engaged in the fields of post - telecommunications and information technology. With the slogan "Speak your way", Viettel always tries its best to develop steadily during its operation.
Only redeem this voucher at the following stores:
- online
This app is so good
I have refill my SIM in your panel it is showing confirmed and My BTC amount has been deducted from my wallet. but SIM number is not refill till now
Hỗ trợ nhiệt tình. Giao dịch nhanh chóng. Mình rất thích nhưng mỗi tội phí hơi cao @
I had some initial trouble when the bitcoin transaction arrived late, but at least I can say that the refund process on bitrefill site works fine. When the viettel order finally went through, I got my credit within 10 minutes. Nov 2020.
Không thích một phần vì làm việc quá chậm trễ
Khoi Nguyen dep zai
2022-08-13
Use the unique card number in the link voucher to load the valued of the top-up card to your phone.
Voucher is valid for single use only. Vouchers that have been altered or expired or used will not be accepted.
Please check the Expiry Date indicated on the Voucher carefully. 
Vouchers are the sole responsibility of the holder, UrBox does not take responsibility for Vouchers that are lost or mislaid, protect them as you would cash.
UrBox do not warrant that the quality of any products, services, information, or that any subsequent disputes between customer and Viettel.
UrBox reserves the right to alter, change and/or add to the terms and conditions of this Voucher at any time without notifying the voucher holder .
If you have any further questions about UrBox Voucher, please contact us on Hotline: 1900 299 232 (from 8:00 to 22:00 every day, including holidays)
Instructions:
From your mobile phone, please dial:
Prepaid account: *100*card_number#OK
充值如何工作
输入电话号码&金额
输入电话号码和您希望我们充值的金额。
使用您喜欢的币付款
在大多数情况下,您的付款会在同一分钟得到确认。
这是您的充值
一旦您的付款得到确认,您将收到您的充值。