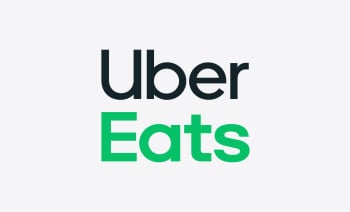 Uber Eats 礼品卡
在 Uber Eats 上使用比特币或加密货币。用比特币,闪电网络,达世币,狗狗币,莱特币,以太坊支付。即时邮件交付。无需开户。用加密货币满足您的一切消费需求。
此礼品代码适用于以下国家/地区的 Uber Eats:🇺🇸 USA, 🇸🇻 El Salvador, 🇵🇦 Panama, 🇪🇨 Ecuador and 🇵🇷 Puerto Rico
This is a gift card product.
We will provide you with a gift code and
instructions for how you apply the code.
Easy purchase. Instant code
Nice
Fast,efficient.
worked beautifully! took a couples minutes for my order to be confirmed, (don't stress about that part) but it arrived and worked! Spent $40 to feed the fam via Litecoin!
So easy ! Ty!
My first crypto purchase - super quick delivery, redeemed perfectly.
Dash fees cheap af
Another great transaction.
I used Bitcoin and I got my gift card in a few minutes.
It worked awesome! gonna try it on my first food order!
By using this gift card, you accept the following terms and conditions: This card is redeemable via the Uber®️ app within the U.S. in cities where Uber is available. The card is non-reloadable and, except where required by law, cannot be redeemed for cash, refunded, or returned. You may be required to add a secondary payment method to use this gift card with the Uber app.
The card is not redeemable outside the U.S. Issuer is not responsible for lost or stolen cards, or unauthorized use. Depending on the state of purchase, this card is issued by Bancorp Card Services, Inc. or The Bancorp Bank. For full terms and conditions and customer service, visit uber.com/legal/gift.
2.

用加密货币付款

在大多数情况下,您的付款会在一分钟内确认
随时随地购买礼品卡
我们提供4,500+多种类型的礼品卡
---