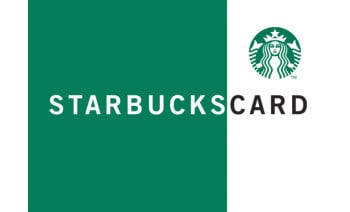 Starbucks 礼品卡
此礼品卡可在电子商务平台和实体店兑换
在 Starbucks 上使用比特币或加密货币。用比特币,闪电网络,达世币,狗狗币,莱特币,以太坊支付。即时邮件交付。无需开户。用加密货币满足您的一切消费需求。
By error I did logged in on starbucks.com (not .ca) since the link to redeep the gift card was not working, and after creating an account and adding the gift card, it was in USD instead of CAN. I then realized I was on the USA website. So I'm now having a useless gift card on a USD account I'll never be able to use. Bad that the gift card wasn't refused and at least a warning.
Treat this Card like cash.
Reload your Card, check your balance and find out how to register and protect your Card balance at participating stores, Starbucks.ca/card or 1-800-782-7282. Cannot be redeemed for cash unless required by law. Refunds only provided for unused Cards with the original receipt. This Card does not expire, nor does Starbucks charge fees. Complete terms and conditions available on our website. Use of this Card constitutes acceptance of these terms and conditions.   Traitez cette carte comme de l'argent comptant.
Pour réapprovisionner votre carte, en vérifier le solde ou savoir comment l'enregistrer et en protéger le solde, renseignez vous dans les magasins participants, sur le site fr.Starbucks.ca/card ou au 1 800 782 7782. La carte n'est pas monnayable, sauf si les lois applicables l'exigent. Seules les cartes inutilisées peuvent être remboursées sur présentation du reçu de caisse. Cette carte ne comporte aucune date d'expiration ni aucuns frais de la part de Starbucks. Pour connaître toutes les modalités, consultez notre site Web. En utilisant cette carte, vous en acceptez les modalités.
2.

用加密货币付款

在大多数情况下,您的付款会在一分钟内确认
随时随地购买礼品卡
我们提供5,000+多种类型的礼品卡
---