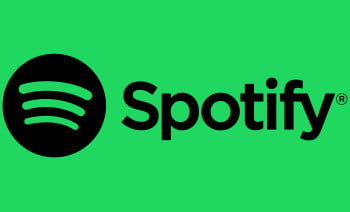 Spotify 礼品卡
在 Spotify 上使用比特币或加密货币。用比特币,闪电网络,达世币,狗狗币,莱特币,以太坊支付。即时邮件交付。无需开户。用加密货币满足您的一切消费需求。
Important! This card is only valid for independent Premium plans, it is not valid for students, trial offers, and family plans.
Spotify is one of the most popular streaming music and podcast platforms. Now you can enjoy your favorite hits and pay with cryptocurrency.
Note: Your account's country settings need to match where the gift card was purchased.
Log in to spotify.com/redeem.
Enter the PIN on the back of the card, or the code from your receipt.
Click Redeem.
The gift card is applied to your subscription payments starting on your next payment date. Your payments continue normally after the full gift card amount is spent.
I get this error message when trying to get on the code :/ Internal Server Error The server encountered an internal error or misconfiguration and was unable to complete your request. Please contact the server administrator at webmaster@meu.gift to inform them of the time this error occurred, and the actions you performed just before this error. More information about this error may be available in the server error log. Additionally, a 500 Internal Server Error error was encountered while trying to use an ErrorDocument to handle the request.
Importante - inválido para estudantes, ofertas de teste, famílias Premium. Spotify é um serviço de streaming digital que dá acesso instantâneo a milhões de músicas, podcasts, vídeos e outros conteúdos de artistas de todo o mundo. Com o Cartão Presente Spotify Premium Imediato é fácil encontrar a música certa para cada momento, que pode ser ouvida no celular, computador, tablet e outros. Utilize seu Cartão Presente Spotify Premium Imediato exclusivamente no site www.spotify.com e aproveite sua mensalidade Premium! Não é possível utilizar o Cartão Presente Spotify Premium Imediato no aplicativo. Para utilizá-lo acesse o site www.spotify.com/redeem. O Cartão Presente Spotify Premium Imediato é válido somente para a conta Premium, não sendo possível para planos familiares ou promoções. É possível somente um Cartão Presente Spotifty Premium Imediato por resgate. O valor de R$ 17,00 é referente a assinatura pelo período de um mês Spotify Premium e será vinculado integralmente após o resgate. Este Cartão Presente Spotify Premium Imediato é ao portador e não é recarregável. Seu saldo não poderá ser cancelado, trocado, devolvido ou ser convertido em dinheiro. O Cartão Presente é único, intransferível e não cumulativo. Não é possível a transferência de saldo para outro Cartão Presente. Prazo máximo para uso do vale após o resgate: 12 meses.
2.

用加密货币付款

在大多数情况下,您的付款会在一分钟内确认
随时随地购买礼品卡
我们提供5,000+多种类型的礼品卡
---