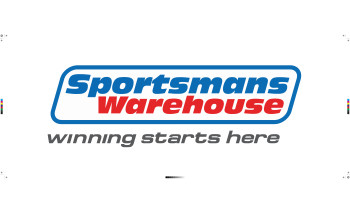 Sportsmans Warehouse 礼品卡
用加密货币支付 Sportsmans Warehouse 。用Bitcoin, Lightning, Ethereum, Binance Pay, USDT, USDC, Dogecoin, Litecoin, Dash买 Sportsmans Warehouse 礼品卡 .电子邮件即时交付。无需注册帐户。用加密货币生活!
🇿🇦

这个礼品卡只能在 South Africa使用
Sportsmans Warehouse stocks the widest range of sporting equipment, clothing and footwear in South Africa, sourced from major international and local brands. We have a huge selection of sports and outdoor gear at competitive prices.
This is a wiCode gift card, which can be used both online OR at any physical Sportsmans Warehouse store.
To use your Gift Card for instore purchases:
At the point of purchase, supply your Mobile Code to the cashier

If you choose the 'barcode' option on Bitrefill, the voucher will flip over and present a barcode rather. You should be able to scan the barcode, which gives the wicode to the till. Some cashiers at the till may ask to rather manually input the voucher number
Protip: When using Bitrefill in-store, load funds onto your Bitrefill account rather than making an onchain payment at the till. That will ensure that the payment step is instant and you can checkout with the exact amount down to the cent without having to do an additional wallet payment while people are waiting in the queue behind you.
Report an Issue
礼品卡怎样兑换
使用您喜欢的币付款
在大多数情况下,您的付款会在同一分钟得到确认。
就是这么简单,可以使用您的礼品卡啦!
兑换卡时需遵守根据零售商的说明和规定。
Sportsmans Warehouse 不接受加密货币,但通过 Bitrefill 您可以用比特币或其他加密货币购买 Sportsmans Warehouse 礼品卡。然后可以在 Sportsmans Warehouse 使用此礼品卡
您可以轻松地将您的比特币或加密货币转换为 Sportsmans Warehouse数字礼物卡。
一旦您购买了 Bitrefill 的Sportsmans Warehouse 礼品卡,它几乎会立即通过电子邮件发送给您。或者您可以直接从结账页面兑换礼品卡。
如果您有其他的问题,您可以访问 我们的帮助中心 我们很乐意为您提供帮助。