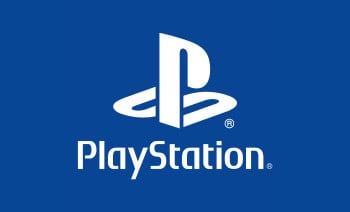 PlayStation Store 礼品卡
Pay on PlayStation Network with Crypto. Playstation store is your passport to all your favorite Playstation games. With Bitrefill's Playstation store gift card, you can purchase or give the gift of games and media content for your Playstation gaming console with Bitcoin, Binance Pay, USDT, Ethereum, Dash, Dogecoin, and Litecoin.
Elevate Your Gaming Experience with PlayStation Gift Cards

With PlayStation Gift Cards, gamers can unlock the full potential of the PlayStation ecosystem and maximize their gaming adventures.

A PSN Gift Card provides the ultimate flexibility for gamers, allowing them to purchase or rent games, in-game content, add-ons, movies, TV shows, and avail subscription services through the PlayStation Store. The cards are available in various denominations, making them suitable for all budgets and gaming needs.

These gift cards make perfect presents for friends, family, or co-workers, regardless of age or experience level. Whether for a seasoned gamer wanting to get their hands on the latest blockbusters or a casual player interested in expanding their collection, a PlayStation Gift Card caters to all tastes and preferences.

In summary, PlayStation Gift Cards deliver unparalleled value and flexibility, enabling gamers to enjoy the extensive entertainment options available on the PlayStation platform. No matter the occasion or the recipient, a PSN Gift Card is a surefire way to elevate any gaming experience.
Open a PlayStation Network (PSN) account (or use your existing PSN account.
Select the PlayStation®Store icon on the PS4™ system home screen.
On PlayStation®Store, select 'Redeem Codes' at the bottom of the menu.
Enter the code.
Once the code has been entered correctly, select 'Continue' on the dialog box.
Select 'Continue' to complete code redemption.
Note: Your account will only accept eCards from the country designated on your account.

For additional redemption instructions
, please visit
playstation.com/en-us/explore/playstationnetwork/redemption/
please give me rewards
I liked that the product arrived in my email. And it is quick, reliable.
code has been used!
2023-02-22
When i try to redeem the code i see that the code is has been useed !!!!
Wow, i got my code almost instantly. 100% recommend
Excellent less than 5 min service,
Works perfectly! funds funds added successfully. Instant delivery
Excelente servicio
Excelente servicio
Exelente servicio
bitrefill are the best
Your use of this PSNSM eCard ("eCard") constitutes your acceptance of these terms and any additional terms available at playstation.com/redemption.
Activated eCards can only be redeemed through an SEN master account subject to prior acceptance of the SEN Terms of Service and User Agreement and applicable Privacy Policy available at playstation.com/redemption.
PS4, PS3, PS Vita, and PSP systems, personal computers, access to the internet, compatible hardware and software sold separately.
Your account will only accept eCards from the country designated on your account. eCard is not redeemable for cash, cannot be returned for cash or credit, and may not be used for any other purpose. eCard will not be replaced if lost, destroyed, or stolen.
Sony Computer Entertainment America LLC, its parent company, affiliated companies and licensors make no express or implied warranties with respect to eCard, PSN or the availability of products or services.
To the extent permitted by law, your sole and exclusive remedy is the replacement of eCard. All rights are reserved.
Terms of eCard may change without notice.
Void were prohibited or restricted by law.
For assistance, contact playstation.com/support.
PlayStation, PSP and the "PS" Family Logo are registered trademarks, PS4 and PS3 are trademarks, and PSN and the PSN Logo are service marks of Sony Computer Entertainment Inc.
礼品卡怎样兑换
使用您喜欢的币付款
在大多数情况下,您的付款会在同一分钟得到确认。
就是这么简单,可以使用您的礼品卡啦!
兑换卡时需遵守根据零售商的说明和规定。
Step 1: Enter the amount you want the PlayStation gift card to have.
Step 2: Choose the cryptocurrency you want to use for payment such as Bitcoin, Binance Pay, Ethereum, Litecoin, Dash or USDT.
Step 3: Once your payment is confirmed you will get your PlayStation gift card code.
PlayStation Store 不接受加密货币,但通过 Bitrefill 您可以用比特币或其他加密货币购买 PlayStation Store 礼品卡。然后可以在 PlayStation Store 使用此礼品卡
您可以轻松地将您的比特币或加密货币转换为 PlayStation Store数字礼物卡。
输入你想要的PlayStation Store 礼品卡金额 。
选择您要用于支付的加密货币,例如比特币、比特币闪电网络、以太坊、USDT、USDC、莱特币、狗狗币、达世币。或者,您可以使用 Binance Pay 进行支付。
一旦您的付款被确认,您将获得您的 PlayStation Store 礼品卡代码。
一旦您购买了 Bitrefill 的PlayStation Store 礼品卡,它几乎会立即通过电子邮件发送给您。或者您可以直接从结账页面兑换礼品卡。
如果您有其他的问题,您可以访问 我们的帮助中心 我们很乐意为您提供帮助。