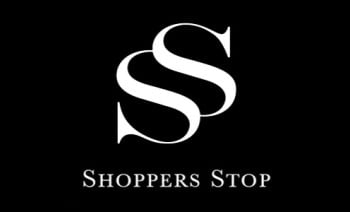 Shoppers Stop 礼品卡
用加密货币支付 Shoppers Stop 。用Bitcoin, Lightning, Ethereum, Binance Pay, USDT, USDC, Dogecoin, Litecoin, Dash买 Shoppers Stop 礼品卡 .电子邮件即时交付。无需注册帐户。用加密货币生活!
Shoppers Stop is the perfect one-stop-shop for every imaginable luxury item a person might desire. Shoppers Stop hosts multiple lifestyle brands in beauty, fashion, accessories, home products, health, fragrances and many other categories. Purchase a Shoppers Stop e-Gift card as a last-minute gift for any special occasion.

1. Use an outlet locator to locate the nearest Shoppers Stop store around you that accepts this voucher or browse to their website.
2. Choose your desired option from their collection.
3. At the checkout, use your voucher to redeem it.
* E-gift card is redeemable for merchandise only at Shoppers Stop, Shoppers Stop Airport Stores, HomeStop & Mothercare* (*Operated by Shoppers Stop Limited) within India.
* This E-Gift Card is redeemable online at the Shoppers Stop website i.e www.shoppersstop.com.
* Purchase of Mobiles, Mobile Phone Accessories, Cameras, mp3 players, laptops, 22K & 24K Gold Jewelry & Gold Coins of any Jewelry brand is not allowed through this E-Gift Card.
* E-Gift Card is not redeemable for cash or credit nor can be exchanged for a gift card/Gift card.
* E-Gift Card is redeemable only once and needs to be used in full. E-Gift Card cannot be reloaded.
* Only a credit note shall be issued for part utilization of the E-Gift Card.
* If the E-Gift Card is lost or stolen, neither will a new E-Gift Card will be issued nor will the money be reimbursed in any manner.
* No duplicate E-Gift Card will be issued.
* Shoppers Stop Limited shall not be liable and responsible for any unauthorized and/or fraudulent purchase/s made using this E-Gift Card.
* The holder of this E-Gift Card shall be solely responsible for the safe custody of the E-Gift Card and the credentials mentioned on it.
* E-Gift Card is property of Shoppers Stop Limited to whom it should be returned on request.
* For balance enquiry & expiry, contact a cashier or SMS GCBAL16 digit e-gift card number to 56161 or log on to www.shoppersstop.com.
* Shoppers Stop reserves the right to amend the terms & conditions at its discretion without prior notice.
* Dispute/s subject to Mumbai jurisdiction.
* Please carry a print out of e-gift card to the outlet to redeem it.
* No returns and no refunds on gift cards, E-Gift Cards and gift vouchers shipped by woohoo.in.
* Please check the refund policy at http://www.woohoo.in/faq for further details.
礼品卡怎样兑换
使用您喜欢的币付款
在大多数情况下,您的付款会在同一分钟得到确认。
就是这么简单,可以使用您的礼品卡啦!
兑换卡时需遵守根据零售商的说明和规定。
Shoppers Stop 不接受加密货币,但通过 Bitrefill 您可以用比特币或其他加密货币购买 Shoppers Stop 礼品卡。然后可以在 Shoppers Stop 使用此礼品卡
您可以轻松地将您的比特币或加密货币转换为 Shoppers Stop数字礼物卡。
输入你想要的Shoppers Stop 礼品卡金额 。
选择您要用于支付的加密货币,例如比特币、比特币闪电网络、以太坊、USDT、USDC、莱特币、狗狗币、达世币。或者,您可以使用 Binance Pay 进行支付。
一旦您的付款被确认,您将获得您的 Shoppers Stop 礼品卡代码。
一旦您购买了 Bitrefill 的Shoppers Stop 礼品卡,它几乎会立即通过电子邮件发送给您。或者您可以直接从结账页面兑换礼品卡。
如果您有其他的问题,您可以访问 我们的帮助中心 我们很乐意为您提供帮助。