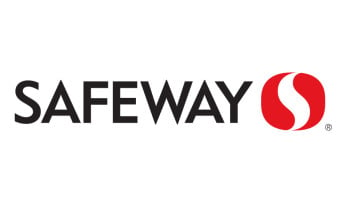 Safeway 礼品卡
此礼品卡可在实体店兑换
在 Safeway 上使用比特币或加密货币。用比特币,闪电网络,达世币,狗狗币,莱特币,以太坊支付。即时邮件交付。无需开户。用加密货币满足您的一切消费需求。
This is a gift card product.
We will provide you with a gift code and
instructions for how you apply the code.
Requires you to print out the e-gift card. Their scanners suck and won't work with just a screenshot/image of the barcode. Manually inputting the code and pin at the register also apparently doesn't work. Would not recommend buying Safeway Gift Cards.
This card worked! It says you have to print or have a physical copy I showed my phone to the cashier and she scanned it. Only thing is the link to redeem your card ask you to print it. But you can go in preview mode and show the ecard.
Works even when it's not printed but you have to be a little persistent - At first, they didn't want to scan it unless it'd be printed out but eventually they scanned it anyway.
Broken checkout
2022-04-17
Can't see bar code
Bitrefill Customer
2021-12-01
Works great. Thank you for offering this service.
Works for grocery's and gas. Even beer.
Store personnel not trained to accept the card
Card is reloadable up to original loaded value. Purchase of card constitutes acceptance of the following terms: Card can be used for merchandise purchases only at any of the stores listed on this card, non-merchandise purchases (e.g. gift cards, money orders/transfers, lottery) are not allowed. Card may be used multiple times until value is depleted and cannot be redeemed for cash except where required by law. Funds will not be replaced on Lost/Stolen cards and Safeway Gift Card LLC is not responsible for use of card without your knowledge. Card does not expire and has no fees. For card balance call 1-888-413-5003. Card can be used at any Albertsons, Safeway, Randalls, Tom Thumb, Pavilions, Vons, and Carrs. In California, Tom Thumb is not a Safeway company. Issued by Safeway Gift Cards, LLC. Distributed by Blackhawk Network, Inc. ©Safeway Gift Cards LLC. All rights reserved.
2.

用加密货币付款

在大多数情况下,您的付款会在一分钟内确认
随时随地购买礼品卡
我们提供4,500+多种类型的礼品卡
---