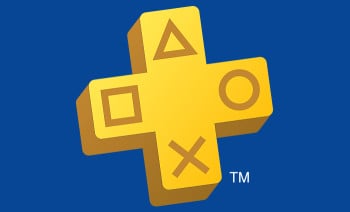 PlayStation Plus 礼品卡
用加密货币支付 PlayStation Plus 。用Bitcoin, Lightning, Ethereum, Binance Pay, USDT, USDC, Dogecoin, Litecoin, Dash买 PlayStation Plus 礼品卡 .电子邮件即时交付。无需注册帐户。用加密货币生活!
Your PlayStation®Plus premium membership includes: • Access to an ever-expanding library of hit games • Online multiplayer on the PlayStation®4 system (you can continue to access online multiplayer on your PlayStation®3 and PlayStation®Vita systems without an active PlayStation Plus membership) • Benefits across PS4™, PS3™, and PS Vita systems
1. This card may be redeemed through PlayStation®Store on a PS4, PS3, and PS Vita system, or a personal computer. 2. Open a Sony Entertainment Network ("SEN") account or use an existing account. 3. From your PS4, PS3, or PS Vita system, or a personal computer, access PlayStation Store. 4. Click the 'Redeem Codes' icon. 5. Enter the code at the bottom of this card. Please note that the code is case sensitive and must be entered exactly as displayed. 6. For additional redemption instructions, please visit http://us.playstation.com/redemption.
I am happy with the extremely quick delivery of my digital code.
Amazing!!! Super Fast!!!
Quick and reliable
2020-08-17
Perfect service, no issues with the code.
This is the best site if your wanting giftcards. Extremely fast and easy to use. A+ Great service.
PlayStation Plus is only available to legal U.S., Canada, and Mexico residents (18 years or older) with an SEN account, which requires acceptance of the Terms of Service and User Agreement and applicable Privacy Policy available at http://us.playstation.com/redemption. Your use of this PlayStation Plus code ("Code") constitutes your acceptance of these terms and any additional terms available at http://us.playstation.com/redemption. PSN SM and PlayStation Plus offerings may change without notice.PS4, PS3, and PS Vita systems all sold separately. Broadband service required for download; user responsible for associated fees. Code is not redeemable for cash, cannot be returned for cash or credit, and may not be used for any other purpose. Code will not be replaced if lost, destroyed, or stolen. Sony Computer Entertainment America LLC, its parent company, affiliated companies and licensors make no express or implied warranties with respect to Code, PSN, PlayStation Plus, or the availability of products or services. To the extent permitted by law, your sole and exclusive remedy is the replacement of Code.Code is valid for a membership to PlayStation Plus for the initial term stated. Your PlayStation Plus subscription renews automatically and continues until cancelled. At the end of the term, the cost of the next term will be automatically deducted from your SEN wallet. If your SEN wallet does not contain sufficient funds to pay for the renewal of the membership, the credit card associated with the SEN account will be charged at least $5 to pay for the remainder of the cost of the membership. The auto top up setting on the SEN account will be automatically turned "ON" to fund all SEN purchases using the credit card associated with the SEN account. Membership can be cancelled via SEN account management, by contacting customer support at 877-971-7669, or through www.us.playstation.com.PlayStation and the "PS" Family Logo are registered trademarks, PS4, PS3 and the PlayStation Plus logo are trademarks, and PSN is a service mark of Sony Computer Entertainment Inc.
礼品卡怎样兑换
使用您喜欢的币付款
在大多数情况下,您的付款会在同一分钟得到确认。
就是这么简单,可以使用您的礼品卡啦!
兑换卡时需遵守根据零售商的说明和规定。
PlayStation Plus 不接受加密货币,但通过 Bitrefill 您可以用比特币或其他加密货币购买 PlayStation Plus 礼品卡。然后可以在 PlayStation Plus 使用此礼品卡
您可以轻松地将您的比特币或加密货币转换为 PlayStation Plus数字礼物卡。
输入你想要的PlayStation Plus 礼品卡金额 。
选择您要用于支付的加密货币,例如比特币、比特币闪电网络、以太坊、USDT、USDC、莱特币、狗狗币、达世币。或者,您可以使用 Binance Pay 进行支付。
一旦您的付款被确认,您将获得您的 PlayStation Plus 礼品卡代码。
一旦您购买了 Bitrefill 的PlayStation Plus 礼品卡,它几乎会立即通过电子邮件发送给您。或者您可以直接从结账页面兑换礼品卡。
如果您有其他的问题,您可以访问 我们的帮助中心 我们很乐意为您提供帮助。