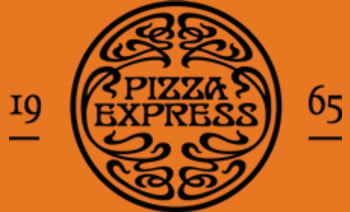 PizzaExpress 礼品卡
此礼品卡可在实体店兑换
在 PizzaExpress 上使用比特币或加密货币。用比特币,闪电网络,达世币,狗狗币,莱特币,以太坊支付。即时邮件交付。无需开户。用加密货币满足您的一切消费需求。
🇬🇧
这个礼品卡只能在 United Kingdom使用
Perfect for pizza and pasta fans of all ages, Pizza Express gift cards give your recipients access to one of UK's the most iconic high street dining options, with over 400 super-stylish restaurants nationwide.

Once activated the value on this PizzaExpress Gift Card can be used as full or part payment at any PizzaExpress restaurant in England, Scotland, Wales and Northern Ireland.
The card can be loaded with any value between £5 and £250. The maximum value stored on the card is £250.
The monies on the card cannot be exchanged for cash. Any remaining balance will be stored on the card and may be used to pay for future purchase.
All monies on the card must be used by the expiry date which is 24 months from the date the card was activated, or the date it was last spent. Any balance left on the card after 24 months of not being used will be deducted.
You should treat this card as cash - it cannot be replaced if lost.
To check the remaining balance on your card call 0203 789 9090 or visit www.whatsmybalance.co.uk/pizzaexpress. Calls are charged at local rate.
This card is not a credit, debit or cheque guarantee card.
PizzaExpress reserves the right to amend these terms and conditions at any time or withdraw the card on reasonable notice. Your statutory rights are not affected.
For customer services, call 0203 789 9090.
2.

用加密货币付款

在大多数情况下,您的付款会在一分钟内确认
随时随地购买礼品卡
我们提供5,000+多种类型的礼品卡
---