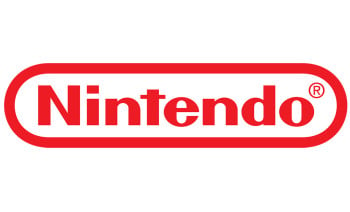 Nintendo eShop 礼品卡
此礼品卡可在电子商务平台上兑换
Bitrefill's Nintendo eShop gift card lets you get all the hottest new nintendo games and pay with Bitcoin, Ethereum, Dash, Dogecoin, and Litecoin.
此礼品代码适用于以下国家/地区的 Nintendo eShop:🇺🇸 USA and 🇸🇻 El Salvador
Get the games you want, when you want them with a Nintendo eShop Card! Choose from over 1,000 games to download directly to your system.Gamers of any age will love a Nintendo Yoshi eGift, whether they want to play the namesake action/puzzle game or any of the other more than 1,000 options available via Nintendo eShop. You can choose to help Mario beat back the invasion of Goombas, Bloopers and Boo Buddies in Yoshi™ or choose other games, such as The Legend of Zelda: Ocarina of Time, or Shovel Knight. With Nintendo eShop your friends and family can download directly to Wii U and Nintendo 3DS systems, including games, movies, your favorite shows and other entertainment when you give Nintendo Yoshi eGifts.
Important
A Nintendo Account is required to redeem download codes online.
If you are redeeming a download code on a Wii U or Nintendo 3DS, you must also link your Nintendo Network ID to your Nintendo Account.
If redeeming a download code for Nintendo Switch content, you must first access the Nintendo eShop on Nintendo Switch using your Nintendo Account at least once.
On Nintendo 3DS, download codes for in-game DLC and Themes cannot be redeemed online.
In-game DLC must be redeemed within the specific Nintendo 3DS game.
Theme download codes must be redeemed in the Theme Shop on Nintendo 3DS.
What to do
Using a browser, visit ec.nintendo.com/redeem/#/
Select Sign in and enter your Nintendo Account e-mail address and password, and then select Sign in again.
If you are already signed in, review the user name in the top-right corner to confirm you are signed in with the correct Nintendo Account
Enter your 16-digit download code and then select, Next Re-enter your Nintendo Account password when prompted, then select Redeem to complete the process.
A confirmation e-mail will also be sent to the e-mail address registered to your Nintendo Account once this process is completed.
Easy and Fast with bitpay Trust & worthy
Pretty fast and awesome, it did work!
excellent
excelente servicio 100% recomendado rapidisimo no tardo mas de un minuto y realice el pago con DASH
Works as intended
Super fast, got the card in under 5 minutes
Nintendo Prepaid Card• Redeem balance ONLY through the Nintendo eShop and other Nintendo shopping services, including Nintendo systems that offer access to the Nintendo eShop, to download content such as games and other features, or to purchase items (subject to availability). • Valid for use in the United States only. • Use of this card requires broadband Internet access, and acceptance of a User Agreement, and Privacy Policy. Please review the User Agreement at support.nintendo.com before purchasing. • Compatible accessories and software may be required to use certain downloaded content, and are sold separately. • When you enter the card's activation code on the Nintendo eShop or other Nintendo shopping service, the card balance will be associated with your Nintendo eShop account and will be non-transferable. There will be no remaining balance on the card. • The card balance may only be used on a single Nintendo eShop account. • There is a maximum unused account balance that may be stored on a single Nintendo eShop account, and the card may, as a result, be temporarily unredeemable. • Card balances do not expire, and there are no fees associated with the card. This card is non-reloadable. • Card balances cannot be redeemed for cash or for third-party stored value, and are non-refundable unless required by law. • Card balances will not be replaced by Nintendo or your retailer if the card is lost or stolen. Do not buy this card if the silver area has been scratched off. • Please visit support.nintendo.com for more information.System Requirements: Supported Platforms: Nintendo Switch, Nintendo 3DS, Nintendo Wii U DISCLAIMER: *Nintendo is not a sponsor of the rewards or otherwise affiliated with this company. The logos and other identifying marks attached are trademarks of and owned by each represented company and/or its affiliates. Please visit each companys website for additional terms and conditions.
2.

用加密货币付款

在大多数情况下,您的付款会在一分钟内确认
随时随地购买礼品卡
我们提供5,000+多种类型的礼品卡
---