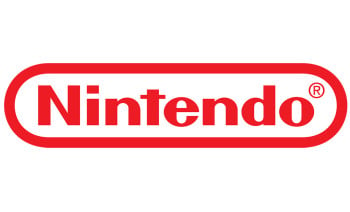 Nintendo eShop 礼品卡
此礼品卡可在电子商务平台上兑换
Nintendo eShop is Nintendo's online digital games retailer. You can buy all your favorite Nintendo games, with Bitcoin, Ethereum, Dash, Dogecoin, and Litecoin, with a Bitrefill Nintendo eShop gift card.
The perfect gift for anyone who loves to play. Choose from over 2,000 new, classic and indie games and don't forget that downloadable content (DLC) to power-up your play experience. Delivered directly to your Nintendo Switch, Nintendo 3DS™ family of systems or Wii U™.
Select Nintendo eShop on the HOME Menu to launch the Nintendo eShop.
Select the account you want to use
Select Enter Code on the left side of the screen
Enter the 16-character download code

Some retailer cards for Nintendo Switch software will include both a Control Number and a Download Code. Make sure that you are entering the Download Code (usually begins with a B, no hyphens in the number) and not the Control Number (usually begins with an S, has hyphens).
Any letters and symbols not used with prepaid codes (i.e. O, I, Z, commas, hyphens, etc.) will be disabled from the on-screen keyboard.

Select OK to confirm. The game will begin downloading once the code is confirmed
The game icon will appear on the HOME menu, with a download status bar. The status bar will disappear once the game download is complete.
This is insane, i totally did not expect it to be THAT easy. Honestly i just used Doge to buy something! OK ok ok its happening...this is the future
Redeem code via Nintendo eShop:
If you haven't already, set up an internet connection on your Nintendo Switch system
Make sure your Nintendo Switch system has the latest system update
From the Nintendo Switch HOME Menu, select the Nintendo eShop icon
Select "Enter Code."
Enter your download code and click "OK." To access the game, you can redeem this code using a Nintendo Account ("Account") on Nintendo eShop or other Nintendo shopping services on or after the date that the game launches in your territory.
This code is non-refundable unless required by law and can only be used once. The game is non-transferable. Use of this code requires Internet access and acceptance of the user agreement applicable to Nintendo eShop where you use this code. Please review at support.nintendo.com before purchasing.
2.

用加密货币付款

在大多数情况下,您的付款会在一分钟内确认
随时随地购买礼品卡
我们提供5,000+多种类型的礼品卡
---