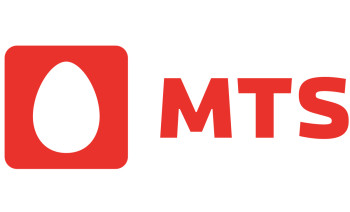 MTS 充值
使用比特币、以太坊或加密货币 MTS.使用Bitcoin, Lightning, Ethereum, Binance Pay, USDT, USDC, Dogecoin, Litecoin, Dash.电子邮件即时交付。无需注册帐户。开始用加密货币生活!
Easy
Fees are insane
2021-10-23
Getting charged such an enormous premium for spending btc is absolutely gross and there's no excuse for it other than flat out greed. Spend ~$88 USD of bitcoin, get ~$71 USD worth of phone reload. Like umm, what? What a joke. They also banned their telegram chat, probably because people were catching onto their extremely greedy ways. SEEK OTHER SERVICES. THEY EXIST AND ACTUALLY GIVE YOU DISCOUNTS.
Eliot the Cougar
2019-05-14
I've been paying for my mobile phone almost entirely via Lightning transactions on Bitcoin lately... It goes instantly, and it's probably the most fair way to get inbound capacity for your Lightning channels...
Best service) thx so much
Andrey Kishchenko
2018-08-07
I paid LBTC several times. Everything works not just fast, but very fast. I like that.
I used Bitrefill to test Lightning payments on a live Bitcoin blockchain using Eclair for Android... I've managed to add several random channels, and charge my phone via a multi-hop lightning transaction... Still can't create a channel with Bitrefill directly for some reason... (Something about ask() failed, the error message disappeared too quickly) The channel I tried to make with Bitrefill is now in a CLOSING state with some funds in limbo until the channel expires... Oh, an a payment reached my phone in ~10 seconds... Lightning transaction itself was instant with 0 fee*... * not counting the fee to open and close channels...
Great service, the only easy way to transfer bitcoins to non-crypto world! And very fast as well! Thank you! It's a pleasure to work with such professionally-made service!
спасибо всё быстро и деньги через несколько минут были уже на телефоне.
It just works promptly, without any hassle. A good way to spend your BTC. :)
Top-up limits - amount of top-ups:
# 01 Day: max 10
# 07 Days: max 15
# 30 Days: max 40

Top-up limits - value of top-ups:
# 01 Day: max 100 USD
# 07 Days: max 150 USD
# 30 Days: max 200 USD