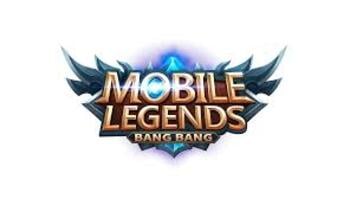 Mobile Legends Diamonds 礼品卡
用加密货币支付 Mobile Legends Diamonds 。用Bitcoin, Lightning, Ethereum, Binance Pay, USDT, USDC, Dogecoin, Litecoin, Dash买 Mobile Legends Diamonds 礼品卡 .电子邮件即时交付。无需注册帐户。用加密货币生活!
Some codes can only be redeemed at https://m.mobilelegends.com/en/
Mobile Legends Diamonds are the premium currency in the popular mobile game, Mobile Legends: Bang Bang. Diamonds can be used to purchase various in-game items such as heroes, skins, emblems, and more.
Redeem at https://mdirect.me/mobile-legends
Verification code will be sent to your in-game mailbox

Some codes can only be redeemed at https://m.mobilelegends.com/en/ as this varies by the provider offering the code.
Please don't remove my review. There is a mistake in the description. The code cannot be redeemed at /m.mobilelegends.com/en/codexchange. If you try this, an error message pops up. Codes must be redeemed at other sites. Just google it. And Bitrefill, please fix the description. It's wrong. The codes work perfectly, but the description is just wrong.
No me caeron los diamantes, me pueden brindar información de como poder cangear los diamantes.
Tried for the first time and was not disappointed, codes worked like a charm and will definitely be buying more in the coming future.
fine
Working fine
It works! Instant top-up. Once you hit the top-up button, you see your diamonds in the game. My very small complaint is that the website doesn't suggest to you how many diamonds are the equivalent of 1 USD. So I had to google it, and in my case, it was 56 diamonds, so I clicked this option. Thank you. Will use this service again.
fast easy and good. works for me.
Confiable y rápido. Pagué con doge y hubo 0 problemas.
Hello boss arrange to send money for development in bangladesh please send money with bitcoin for development in bangladesh please please please
Mobile Legends Gift Cards are valid up to 6 months from the date of purchase or issue.
礼品卡怎样兑换
使用您喜欢的币付款
在大多数情况下,您的付款会在同一分钟得到确认。
就是这么简单,可以使用您的礼品卡啦!
兑换卡时需遵守根据零售商的说明和规定。
Mobile Legends Diamonds 不接受加密货币,但通过 Bitrefill 您可以用比特币或其他加密货币购买 Mobile Legends Diamonds 礼品卡。然后可以在 Mobile Legends Diamonds 使用此礼品卡
您可以轻松地将您的比特币或加密货币转换为 Mobile Legends Diamonds数字礼物卡。
输入你想要的Mobile Legends Diamonds 礼品卡金额 。
选择您要用于支付的加密货币,例如比特币、比特币闪电网络、以太坊、USDT、USDC、莱特币、狗狗币、达世币。或者,您可以使用 Binance Pay 进行支付。
一旦您的付款被确认,您将获得您的 Mobile Legends Diamonds 礼品卡代码。
一旦您购买了 Bitrefill 的Mobile Legends Diamonds 礼品卡,它几乎会立即通过电子邮件发送给您。或者您可以直接从结账页面兑换礼品卡。
如果您有其他的问题,您可以访问 我们的帮助中心 我们很乐意为您提供帮助。