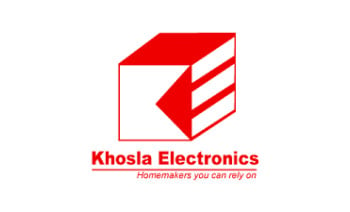 用比特币或竞争币购买Khosla Electronics。用比特币,闪电网络,达世币,狗狗币,莱特币,以太坊支付。即时邮件交付。无需开户。用加密货币满足您的一切消费需求。
---
The e-gift card is not a legal tender or replacement of credit / debit card.
This e-gift card cannot be exchanged for cash or cheque.
The holder of this e-gift card is deemed to be the beneficiary.
This e-Gift card is valid for 12 months from the date of issue and cannot be revalidated.
This e-Gift card can be redeemed only at Khosla Electronics Retail Outlets and not at www.khoslaonline.com
The e-gift card can be redeemed only once, and hence full value must be redeemed.
If the value of the invoice is less than the value present in the e-gift card the balance left is non-refundable.
Khosla Electronics reserves the right to alter or suspend any gift card presented against a purchase, if they deem, at their sole discretion, provided that the code has been forged, defaced, or otherwise tempered.
In case of return or refund, amount will be credited to customers gift card.
Khosla Electronics reserve the right to discontinue the gift card as product without any prior notice.
Any dispute should be referred to Kolkata jurisdiction and the decision of the company shall be final.
No returns and no refunds on Gift Cards, E- gift Cards and Gift Cards shipped by woohoo.in. Please check the refund policy at http://www.woohoo.in/faq for further details.
E-Gift cards are normally delivered instantly. But sometimes due to system issues, the delivery can be delayed up-to 24 hours.
Gift voucher will be delivered within 4 to 5 working days.
2.

用加密货币付款

在大多数情况下,您的付款会在一分钟内确认
随时随地购买礼品卡
我们提供30多种类型的礼品卡
---