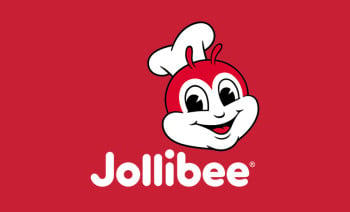 Jollibee 礼品卡
在 Jollibee 上使用比特币或加密货币。用比特币,闪电网络,达世币,狗狗币,莱特币,以太坊支付。即时邮件交付。无需开户。用加密货币满足您的一切消费需求。
🇵🇭
这个礼品卡只能在 Philippines使用
This is a gift card product.
We will provide you with a gift code and
instructions for how you apply the code.

The eGift is valid for dine-in, take out, and drive-thru transactions.
Each eGift has a unique code that corresponds to an amount or item. To use the eGift at the store, the code must be given by the recipient to the store manager for validation.
The recipient must wait for the store manager to finish the validation process. The store manager will receive a validation response indicating the eGift amount and validity. The store manager will follow only what is indicated in the validation response.
The eGift may not be used when the store is offline.
The recipient is responsible for the safekeeping of the eGift code. The recipient must only give this to the store manager once he/she commits to use it at the store.
The eGift may not be valid for use on certain promotional items/services and it cannot be exchanged for cash.
The eGift is for one-time use only. If the total value of eGift is not used up, there will be no cash change given. If the purchase goes beyond the eGift amount, the recipient is to pay for the difference.
Maximum of five eGift codes may be used per transaction but the recipient can have multiple transactions per day.
The eGift may not be used in conjunction with Happy Plus.
The eGift is not valid for use at Bagong Barrio Kalookan, North Harbor, and Rockwell branch.
2.

用加密货币付款

在大多数情况下,您的付款会在一分钟内确认
随时随地购买礼品卡
我们提供5,000+多种类型的礼品卡
---