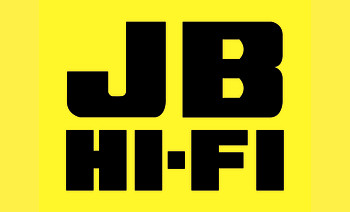 JB Hi-Fi 礼品卡
此礼品卡可在电子商务平台和实体店兑换
在 JB Hi-Fi 上使用比特币或加密货币。用比特币,闪电网络,达世币,狗狗币,莱特币,以太坊支付。即时邮件交付。无需开户。用加密货币满足您的一切消费需求。
JB Hi-Fi is your home entertainment and electrical superstore, where you can shop instore or online. Use your JB Hi-Fi Gift Card to get the best deals on TV's, Cameras, GPS, Notebooks, iPad's, Tablets, Phones, Music, DVD's, Games and Gaming Consoles, Car Stereos and Home Entertainment Systems, plus stacks more. Choose from a huge range of whitegoods and appliances at JB HOME or listen to unlimited music, with access to millions of songs from thousands of artists on JB Hi-Fi NOW. It's the card that everybody wants.

REDEMPTION INSTRUCTIONS:
JB Hi-Fi gift cards can be used at JB Hi-Fi stores across Australia or online at www.jbhifi.com.au.
To redeem in-store simply present your barcode for scanning and enter the 4 digit pin.
To redeem online simply enter your gift card code and pin on the payments page.
A great card!
JB Hi-Fi Gift Cards do not expire.

JB Hi-Fi gift cards can be used at JB Hi-Fi stores in Australia or online at www.jbhifi.com.au

For online purchases simply enter the card number and PIN number displayed on the eGift Card. For in store purchases print out the eGift Card and take it into any of our stores.

JB Hi-Fi will not be liable for lost or stolen gift cards. This gift card cannot be exchanged for cash.

For full terms and conditions please visit https://www.jbhifi.com.au/Gift-Cards/Gift-Card-Terms-and-Conditions/
2.

用加密货币付款

在大多数情况下,您的付款会在一分钟内确认
随时随地购买礼品卡
我们提供5,000+多种类型的礼品卡
---