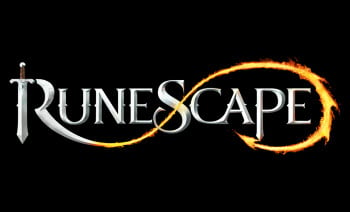 Jagex RuneScape 礼品卡
用加密货币支付 Jagex RuneScape 。用Bitcoin, Lightning, Ethereum, Binance Pay, USDT, USDC, Dogecoin, Litecoin, Dash买 Jagex RuneScape 礼品卡 .电子邮件即时交付。无需注册帐户。用加密货币生活!
Game cards can be used on both RS and OSRS. If you are playing OSRS please redeem the game card via OSRS interface. Otherwise you are risking redeeming the card for items that may be only compatible with RS version of the game such as RS Bonds, Keys or RuneCoins. Equally, if you play RS please use RS interface for card redemptions.
RuneScape is the World's Most Popular free-to-play game but that's just where the adventure begins. Membership gives you access to: 100s of quests, a larger game world, loyalty rewards and much more!
To purchase subscriptions and/or in-game items using the RuneScape Card: 1. Go to http://www.runescape.com/store_locator.ws 2. Click "Activate Card" 3. Log in when prompted 4.Enter in your Digital PIN code 5.Select which RuneScape package you want 6.Start Playing!
IMPORTANT - PLEASE READ THESE TERMS AND CONDITIONS This prepaid RuneScape PIN may be redeemed only through the website and only by US residents. The PIN allows you to purchase subscription and/or in-game items for RuneScape to the value of the PIN purchased on the date the PIN code is redeemed (subject to network and server availability) and is valid as long as Jagex continues to offer RuneScape. The value of subscriptions and in-game items for RuneScape may change over time. Certain RuneScape features are available only if you are over a certain age. Internet access is required to play RuneScape and you are responsible for your own telecommunications charges. Your computer must meet certain minimum system requirements to play RuneScape and these requirements may change. Upon redemption of this card, you will be required to accept the Terms & Conditions and Privacy Policy available at runescape.com, and your use of RuneScape will be subject to those terms.Jagex reserves the right to
礼品卡怎样兑换
使用您喜欢的币付款
在大多数情况下,您的付款会在同一分钟得到确认。
就是这么简单,可以使用您的礼品卡啦!
兑换卡时需遵守根据零售商的说明和规定。
Jagex RuneScape 不接受加密货币,但通过 Bitrefill 您可以用比特币或其他加密货币购买 Jagex RuneScape 礼品卡。然后可以在 Jagex RuneScape 使用此礼品卡
您可以轻松地将您的比特币或加密货币转换为 Jagex RuneScape数字礼物卡。
输入你想要的Jagex RuneScape 礼品卡金额 。
选择您要用于支付的加密货币,例如比特币、比特币闪电网络、以太坊、USDT、USDC、莱特币、狗狗币、达世币。或者,您可以使用 Binance Pay 进行支付。
一旦您的付款被确认,您将获得您的 Jagex RuneScape 礼品卡代码。
一旦您购买了 Bitrefill 的Jagex RuneScape 礼品卡,它几乎会立即通过电子邮件发送给您。或者您可以直接从结账页面兑换礼品卡。
如果您有其他的问题,您可以访问 我们的帮助中心 我们很乐意为您提供帮助。