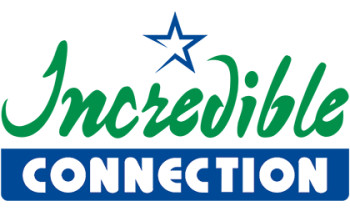 Incredible Connection 礼品卡
Bitrefill's Incredible Connection gift card lets you shop and pay with Bitcoin, Ethereum, Dash, Dogecoin, Litecoin, and USDT.
🇿🇦

这个礼品卡只能在 South Africa使用
Gift card delivered as a 'WiCode', present WiCode when completing checkout in store, cashier may also refer to it as a 'Mobile Code'.
www.incredible.co.za
All the solutions. All the expert service you need. Incredible Connection is one of South Africa's much-loved technology retail stores. If you're looking for the widest range of leading national and international brands, Incredible Connection is the place to go.
This is a wiCode gift card, also known as a Mobile Code, which can be used at any Incredible Connection store.
To use your Incredible Connection Gift Card for instore purchases:
At the point of purchase, supply your Mobile Code to the Cashier
If the balance is only used as part payment, you will be prompted to choose another payment method
You can use multiple Mobile Codes to complete your purchase, if needed
Note that these Mobile Codes are different to Incredibles internal Gift Card system, and can only be used in store. Not redeemable online
My voucher did not ork in store when i tried it. could there have been a delay in the approval of the voucher and should i try again or are you guys no longer collaborating with the store?
Fast n Ez bought my iphone at rosebank
Great, I was able to buy my phone.
礼品卡怎样兑换
使用您喜欢的币付款
在大多数情况下,您的付款会在同一分钟得到确认。
就是这么简单,可以使用您的礼品卡啦!
兑换卡时需遵守根据零售商的说明和规定。
Incredible Connection 不接受加密货币,但通过 Bitrefill 您可以用比特币或其他加密货币购买 Incredible Connection 礼品卡。然后可以在 Incredible Connection 使用此礼品卡
您可以轻松地将您的比特币或加密货币转换为 Incredible Connection数字礼物卡。
输入你想要的Incredible Connection 礼品卡金额 。
选择您要用于支付的加密货币,例如比特币、比特币闪电网络、以太坊、USDT、USDC、莱特币、狗狗币、达世币。或者,您可以使用 Binance Pay 进行支付。
一旦您的付款被确认,您将获得您的 Incredible Connection 礼品卡代码。
一旦您购买了 Bitrefill 的Incredible Connection 礼品卡,它几乎会立即通过电子邮件发送给您。或者您可以直接从结账页面兑换礼品卡。
如果您有其他的问题,您可以访问 我们的帮助中心 我们很乐意为您提供帮助。