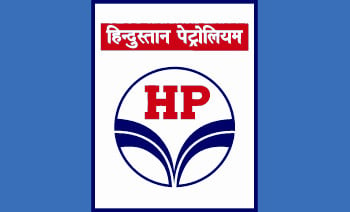 Hindustan Petroleum 礼品卡
用加密货币支付 Hindustan Petroleum 。用Bitcoin, Lightning, Ethereum, Binance Pay, USDT, USDC, Dogecoin, Litecoin, Dash买 Hindustan Petroleum 礼品卡 .电子邮件即时交付。无需注册帐户。用加密货币生活!
HP Retail Business unit of HPCL is engaged in making available automotive fuels/lubricants and other value-added services for the automobile / private transport sector across the country, through a dedicated network of Retail Outlets, commonly known as Petrol Pumps.
The retail unit is so named, as it involves dispensing fuels of relatively smaller volumes to the vehicle fuel tank.
Please Note
Multiple Gift Cards (Vouchers) can be used in one bill.
Gift Cards (Vouchers) are accepted at listed HPCL petrol pumps.
Gift Cards (Vouchers) can be clubbed with on-going promotions/offers.
The process of redeeming a HPCL Paycode or a gift card has been made easier. Please note down the following steps:
Visit the HPCL Petro center (petrol pump).
Provide the GC number to the agent.
In the Card machine, select the option 'Non-Card Payment'.
Enter the 16-digit alpha-numeric code i.e your gift card number.
The receipt of the refuelling will be provided mentioning payment mode.
This HPCL fuel voucher can be redeemed at Selected HPCL outlets
The person who has the HPCL Code is deemed to be the beneficiary.
HPCL is not responsible if the Gift card is lost, stolen or used without permission.
Multiple vouchers can be clubbed against one transaction
This is a ONE time use Gift Voucher / Gift Card with an expiration date.
No credit note / refund for the unused balance amount of the Gift Voucher / Gift Card will be given.
Any such unused balance amount shall stand lapsed automatically.
HPCL Gift Voucher CANNOT be revalidated once expired or cancelled under any situations.
HPCL Gift Voucher cannot be redeemed on specific block out dates as may be intimated / updated by
HPCL from time to time. HPCL may add or delete any dates/periods on its sole discretion without any liability.
Any dispute related to the HPCL Gift Voucher should be referred to the issuing company and the decision of the issuing company shall be final. In case of any legal disputes, the courts at Mumbai shall have the exclusive jurisdiction.
HPCL shall on best effort basis attempt to accept Insta Gift Vouchers/Gift Card but on account of any technical reason or for any reason beyond control of HPCL.
If an Insta Gift Voucher/Gift Card gets blocked on account of technical issue, it would get enabled in 72 working hours. In case of transaction failures after Insta Gift
Voucher/ Gift Card is applied, amount would be automatically refunded to the same cards within 48 hours
For any queries / issues related to Gift Voucher / Gift Card, you can write in to bit.ly/2CsY6BX or call 1800 1033 314.
HPCL reserves the rights to edit/change the terms and conditions for the Insta Gift Voucher
Gift Card at any time without any notice or liability.
HPCL has the final authority on the interpretation of these rules.
HPCL reserves the right to withdraw Insta Gift Voucher/ Gift Card scheme/offer before the completion of validity period without any notice or liability at its sole discretion.
HPCL reserves the right to deny accepting any Insta Gift Voucher/ Gift Card, if itsuspects that there is duplicity of cards.
In no event the liability of HPCL for any claims shall exceed the value of the Insta Gift Voucher/Gift Card in dispute.
礼品卡怎样兑换
使用您喜欢的币付款
在大多数情况下,您的付款会在同一分钟得到确认。
就是这么简单,可以使用您的礼品卡啦!
兑换卡时需遵守根据零售商的说明和规定。
Hindustan Petroleum 不接受加密货币,但通过 Bitrefill 您可以用比特币或其他加密货币购买 Hindustan Petroleum 礼品卡。然后可以在 Hindustan Petroleum 使用此礼品卡
您可以轻松地将您的比特币或加密货币转换为 Hindustan Petroleum数字礼物卡。
输入你想要的Hindustan Petroleum 礼品卡金额 。
选择您要用于支付的加密货币,例如比特币、比特币闪电网络、以太坊、USDT、USDC、莱特币、狗狗币、达世币。或者,您可以使用 Binance Pay 进行支付。
一旦您的付款被确认,您将获得您的 Hindustan Petroleum 礼品卡代码。
一旦您购买了 Bitrefill 的Hindustan Petroleum 礼品卡,它几乎会立即通过电子邮件发送给您。或者您可以直接从结账页面兑换礼品卡。
如果您有其他的问题,您可以访问 我们的帮助中心 我们很乐意为您提供帮助。