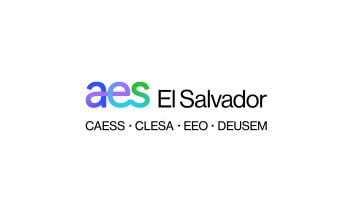 Grupo AES CAESS
Bitrefill's CAESS bill pay service lets you pay your bill with Bitcoin & crypto.
Born in 1890 with the purpose of distributing and commercializing electrical energy. Currently, through CAESS we serve more than 619 thousand clients in the departments of Chalatenango, Cuscatlán, Cabañas and the north of San Salvador. In addition, we cover approximately 4,636 km2 to provide energy to urban sectors, rural communities and a large number of commercial and industrial clients in the country.
Enter the required data to pay your bill.
Pague el recibo de luz con la billetera MUUN WALLET fue muy fácil y rápido.
La verdad es que es bastante intuitiva de usar, la recomiendo
Report an Issue
How bills work
Add your bill details
Find your bill by browsing through the categories, then add your credit card number or account number for bills like your mortgage, and the amount to pay.
Pay with your preferred coin and wallet
Pay with Bitcoin (on-chain and Lightning), Ethereum, USDT, USDC, Binance Pay, Litecoin and more. And that's it, your bill account will be credited within 3 business days!