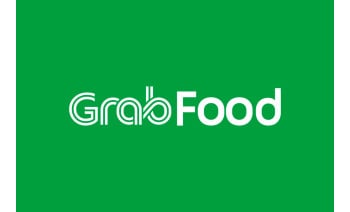 GrabFood 礼品卡
此礼品卡可在电子商务平台上兑换
With Bitrefill's GrabFood gift card, you can order delivery or takeout from all your favorite restaurants, and pay with Bitcoin, Ethereum, Dash, Dogecoin, and Litecoin.
Satisfy your cravings by getting the food you love from your favourite restaurants.
1. Step 1: Click on the Activation URL.
2. Step 2: You will be sent to a Login page where you have to key in your phone number that is registered with Grab.
3. Step 3: An OTP will be sent to the Grab App notifications. Enter the code to complete the redemption.
4. Step 4: Once log in is completed, the reward is added to your 'My Rewards.
Still works in March 2022!
Successfully claimed on the Grab app, and used to purchase food.
1.GrabGifts e-voucher can only be used through the Grab app.
2.GrabGifts e-voucher is not a cash voucher.
3.GrabGifts e-voucher is not redeemable for cash or credit.
4.GrabGifts e-voucher will not be replaced/reimbursed if lost, stolen or expired.
5.Grab is not responsible for GrabGifts e-voucher that has been redeemed or misused by anyone other than the intended recipient.
6.GrabGifts e-voucher cannot be used to purchase other Grab vouchers.
7.GrabGifts e-voucher can only be used once. Any remaining balance will be forfeited. If the value of your ride exceeds the value of GrabGifts e-voucher, any outstanding balance must be paid using a different payment method.
8.GrabGifts e-voucher cannot be recharged/reloaded.
9.GrabGifts e-voucher cannot be used with other promotions/vouchers/gift e-vouchers in a single ride at the time of booking.
10.GrabGifts e-voucher cannot be cancelled/refunded.
11.GrabGifts e-voucher can only be redeemed via the Grab app and used for Grab Food only within the country of issuance.
12.After claiming the GrabGifts e-voucher on the Grab app, the GrabGifts e-voucher will be added under the "My Rewards" section. To utilise the GrabGifts e-voucher, go under "My Rewards" and select the e-voucher at the time of booking.
13.An active and valid Grab account is required to redeem the GrabGifts e-voucher. If app is not available, User will be prompted to download the Grab App from Google Play or Appstore.
14.This voucher is only valid for GrabFood order.
15. Valid for 90 days from the date of purchase

2.

用加密货币付款

在大多数情况下,您的付款会在一分钟内确认
随时随地购买礼品卡
我们提供5,000+多种类型的礼品卡
---