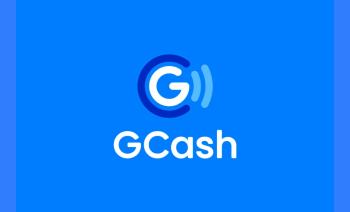 GCash 礼品卡
在 GCash 上使用比特币或加密货币。用比特币,闪电网络,达世币,狗狗币,莱特币,以太坊支付。即时邮件交付。无需开户。用加密货币满足您的一切消费需求。
🇵🇭
这个礼品卡只能在 Philippines使用
This is a gift card product.
We will provide you with a gift code and
instructions for how you apply the code.
nothi
hapi b day
because its work fast
i choose this rating because its satisfied us.
you are on of the best i love this service
100% legit
This is a great gift
2021-10-22
This is a great no-KYC option for an American to send a gift to someone living in the Philippines. Everyone in Philippines uses Gcash it's more popular there than PayPal is in the USA. Unfortunately there is a high markup if you don't notice already, you're paying about $23 to receive a gift card that is valued at $19.71
It used to be really good: fast transactions and fast delivery. But now, it's often out of stock and there are times that the transaction would just fail and I'll have sats sitting on the bitrefill account for days. I wish they would improve on this more and make it as reliable as it was before.
I like this item because it helps with payment
Good

GCash eGift can be used to top up your GCash wallet.
Each eGift has a unique code that corresponds to an amount/denomination.
GCash eGift may be subject to other terms and/or conditions of GCash.
The recipient is responsible for the safekeeping of the eGift code.
All over-the-counter cash-in beyond P8,000 cumulative monthly transactions will be charged a 2% service fee.
First P8,000 combined or straight cash-in is FREE. All other transactions beyond P8,000 per month will have a service fee worth 2% of the total amount in EXCESS of P8,000.
GCash accepts a maximum of four transactions per service.
GCash accepts a maximum of P10,000 per transaction.
GCash accepts a maximum amount of P40,000 per day.
For more questions, please go to https://www.help.gcash.com
GCash loading is operated by Giftaway, Inc. and is not officially affiliated with GCash.
2.

用加密货币付款

在大多数情况下,您的付款会在一分钟内确认
随时随地购买礼品卡
我们提供4,500+多种类型的礼品卡
---