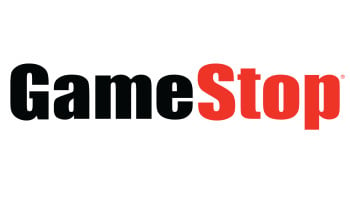 GameStop 礼品卡
Bitrefill's Gamestop gift cards let you purchase all your favorite consoles, games and accessories with Bitcoin, Ethereum, Dash, Dogecoin, and Litecoin.
Good for everything at GameStop, this gift card is one of the best incentives for better performance at the office, in the classroom or anywhere else. Because GameStop is more than just games! We also offer electronics, accessories, clothing and more!

INSTORE:
Ask cashier to scan barcode or enter code and pin manually to redeem for merchandise.
I give it a 5 star because, even though it is stated it could take an upwards of 10 minutes processing . it only took 2. No errors in the purchasing process everything was quick and smooth. would use again.
Very fast speed A+
After sending the bitcoins the card was delivered to me extremely fast and the card was legit. A+
This gift card is redeemable only for the purchase of merchandise only in the U.S. at GameStop, ThinkGeek, EBGames, Babbage's, EBX, and Planet X stores. Card does not expire or impose any fees. Except where required by law, it may not be returned, redeemed for cash, or applied as payment on any account, and will not be replaced if lost or stolen. Not responsible for unauthorized use. This card is not a credit card or a debit card and carries no warranties, express or implied. This card is issued by and represents solely the obligation of Marketing Control Services, Inc. (a Virginia corporation), which reserves the right to change these terms and conditions at any time. Use or acceptance of this card constitutes acceptance of these terms and conditions. To obtain your card balance, call 1-888-818-2915.

Purchases of gift cards never count towards promotional totals (e.g. $10 off of $30). In order to take advantage of those promotions, customers must buy merchandise. Purchases of gift cards do not accrue PowerUp Rewards Points or Geek Points. GameStop is a family of specialty retail brands that makes the most popular technologies affordable and simple.

GameStop® and/or Marketing Control Services are not a sponsor or co-sponsor of this promotion. Please see back of gift card for terms and conditions of use. GameStop® and/or Marketing Control Services are not liable for any alleged or claims related to this offer.
礼品卡怎样兑换
使用您喜欢的币付款
在大多数情况下,您的付款会在同一分钟得到确认。
就是这么简单,可以使用您的礼品卡啦!
兑换卡时需遵守根据零售商的说明和规定。
GameStop 不接受加密货币,但通过 Bitrefill 您可以用比特币或其他加密货币购买 GameStop 礼品卡。然后可以在 GameStop 使用此礼品卡
您可以轻松地将您的比特币或加密货币转换为 GameStop数字礼物卡。
输入你想要的GameStop 礼品卡金额 。
选择您要用于支付的加密货币,例如比特币、比特币闪电网络、以太坊、USDT、USDC、莱特币、狗狗币、达世币。或者,您可以使用 Binance Pay 进行支付。
一旦您的付款被确认,您将获得您的 GameStop 礼品卡代码。
一旦您购买了 Bitrefill 的GameStop 礼品卡,它几乎会立即通过电子邮件发送给您。或者您可以直接从结账页面兑换礼品卡。
如果您有其他的问题,您可以访问 我们的帮助中心 我们很乐意为您提供帮助。