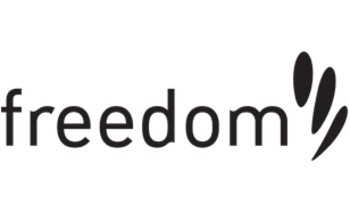 freedom 礼品卡
此礼品卡可在实体店兑换
在 freedom 上使用比特币或加密货币。用比特币,闪电网络,达世币,狗狗币,莱特币,以太坊支付。即时邮件交付。无需开户。用加密货币满足您的一切消费需求。
This is a gift card product.
We will provide you with a gift code and
instructions for how you apply the code.
Gift Card is redeemable for purchases at freedom stores in Australia only. 2. Gift cards with a PIN can be redeemed online, however, only three (3) gift cards can be redeemed per transaction to a maximum value of $1,000. 3. Gift Card is not redeemable for cash. 4. No change will be given and any balance that remains on the card can only be used in whole or part against future purchases at freedom stores. 5. It is up to the cardholder to use the full value of the card before the expiry date. 6. Any unused balance will not be refunded or credited when the card expires. 7. Where the cost of the purchases exceeds the available card balance, the cardholder will be required to make up the difference between the purchase price and the Gift Card balance. 8. Gift Card is only valid after activation (which may take up to twenty-four (24) hours), and will expire thirty-six (36) months from the issue date, or, where an expiry date is written on the card by a freedom staff member at the time of card issue, will expire on the expiry date. If neither the issue nor expiry date (as applicable) is specified, the expiry date will be thirty-six (36) months after the date of card activation. 9. Gift Card cannot be replaced if lost, stolen or damaged. 10. Gift Card cannot be redeemed for purchases made at freedom kitchens, freedom excess or freedom gift fund.
2.

用加密货币付款

在大多数情况下,您的付款会在一分钟内确认
随时随地购买礼品卡
我们提供4,500+多种类型的礼品卡
---