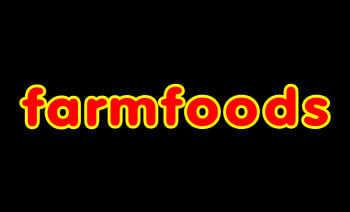 Farmfoods 礼品卡
在 Farmfoods 上使用比特币或加密货币。用比特币,闪电网络,达世币,狗狗币,莱特币,以太坊支付。即时邮件交付。无需开户。用加密货币满足您的一切消费需求。
🇬🇧
这个礼品卡只能在 United Kingdom使用
This is a gift card product.
We will provide you with a gift code and
instructions for how you apply the code.
1. The minimum value needed to activate the gift Card is £1 or £5 on E-cards.
2. You can top up your card at any time in participating Farmfoods stores. E-cards cannot be topped up.
3. You can use the card in full or part payment for goods purchased in participating Farmfoods stores.
4. Any payment credited to the card which is subsequently dishonoured will result in the credit to your card being revoked.
5. The value of your purchases will be deducted from the balance on your card when presented; any remaining balance can be used against future purchases.
6. The card is not for re-sale and cannot be exchanged for cash. No change or refund will be given. The card will not be honoured if sold.
7. Your balance will be updated after every purchase and will be shown on your till receipt.
8. If no expiry date is shown, the card will automatically expire 24 months after the last time you use it to make a purchase or check your balance and any remaining balance will be deducted. Any remaining balance will be deducted from E-cards the day after the expiry date.
9. Please treat your card like cash - Farmfoods will not accept responsibility for your card if it is lost, stolen or damaged; it will not be replaced or its value refunded in any of these circumstances.
10. The card remains the property of Farmfoods and is not a cheque guarantee, credit or charge card.
11. Farmfoods reserves the right to amend these terms and conditions and/or discontinue the card at any time. Your statutory rights are not affected.
2.

用加密货币付款

在大多数情况下,您的付款会在一分钟内确认
随时随地购买礼品卡
我们提供5,000+多种类型的礼品卡
---