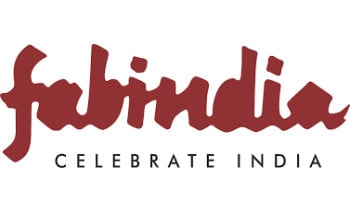 fabindia 礼品卡
用加密货币支付 fabindia 。用Bitcoin, Lightning, Ethereum, Binance Pay, USDT, USDC, Dogecoin, Litecoin, Dash买 fabindia 礼品卡 .电子邮件即时交付。无需注册帐户。用加密货币生活!
Gift a loved one a Fabindia gift card and you'll convert them to traditional arts and crafts for a lifetime. This is one gift that people won't easily forget; that's because Fabindia is the perfect blend of India's glorious crafts with contemporary design. Fabindia takes great pride in bringing traditional Indian handicrafts, hand-woven organic fabrics and hand-crafted silver jewelry to urban markets. Over the past 50 years, Fabindia has successfully renewed and rejuvenated many hundreds of dying Indian handicrafts. Fabindia's ceaseless efforts have ensured sustainable employment for more than 80,000 craft-based rural artists. To their credit, Fabindia has recently partnered with ORGANIC India, which manufactures a range of organic herbal supplements. A visit to Fabindia is like taking a step back into India's glorious past, where everything was intricately made by hand out of organic materials. Fabindia is truly India's pride, an organization and brand that everyone should take pride in.
Visit the outlet near you.
Before making the purchase confirm the acceptance of a Gift Card (Voucher) at the store.
1. Choose the products you would like to buy.
2. Show your Gift Card (Voucher) details to the cashier at the time of billing and pay any balance amount by cash or card.
3. Multiple Gift Vouchers CAN be used in one transaction.
4. Gift Vouchers are only accepted at listed Fab India Outlets.
5. Gift Vouchers can be used on Sale/In-store Promotions.
Gift Vouchers cannot be used online.
* The E-Gift Card has to be redeemed in full and partial redemption will not be allowed.
* This E- Gift Card can be redeemed only once.
* This E-Gift Card will take 48 hours to activate from the time of purchase.
* Please present the print out of this e-gift card to the customer relationship officer prior to billing when you wish to redeem the card.
* Redeemable only on presentation by the bearer at all Fabindia Stores in India except airport stores.
* This E-Gift Card is freely transferable and redeemable for any product/merchandise at any participating store of Fabindia in India, unless otherwise specified at the point of sale.
* Purchases exceeding the value of this E-Gift Card should be settled by cash/ credit card.
* This E-Gift card can neither be redeemed for cash or credit nor any unutilized balance would be refunded.
* This E-Gift Card is redeemable only during the validity period and the validity shall not be extended under any circumstances.
* This E-Gift Card is valid for one year from the date of issue. This E-Gift card will not be replaced or refunded if lost.
* E-Gift Cards are normally delivered instantly but sometimes due to system issues, the delivery can be delayed up-to 24 hours.
礼品卡怎样兑换
使用您喜欢的币付款
在大多数情况下,您的付款会在同一分钟得到确认。
就是这么简单,可以使用您的礼品卡啦!
兑换卡时需遵守根据零售商的说明和规定。
fabindia 不接受加密货币,但通过 Bitrefill 您可以用比特币或其他加密货币购买 fabindia 礼品卡。然后可以在 fabindia 使用此礼品卡
您可以轻松地将您的比特币或加密货币转换为 fabindia数字礼物卡。
输入你想要的fabindia 礼品卡金额 。
选择您要用于支付的加密货币,例如比特币、比特币闪电网络、以太坊、USDT、USDC、莱特币、狗狗币、达世币。或者,您可以使用 Binance Pay 进行支付。
一旦您的付款被确认,您将获得您的 fabindia 礼品卡代码。
一旦您购买了 Bitrefill 的fabindia 礼品卡,它几乎会立即通过电子邮件发送给您。或者您可以直接从结账页面兑换礼品卡。
如果您有其他的问题,您可以访问 我们的帮助中心 我们很乐意为您提供帮助。