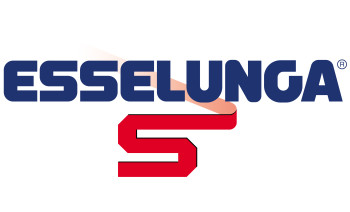 Esselunga 礼品卡
Bitrefill's Esselunga gift card lets you purchase groceries and pay with Bitcoin, Ethereum, Dash, Dogecoin, and Litecoin.
The Esselunga Gift Card can be used to pay grocery shopping in all Esselunga stores, Bar Atlantic and Esserbella Perfumeries. The Gift Card can be cumulated and it can be used one or more times until the credit is finished or the card is expired. The Gift Card value cannot be converted into cash money or transferred to a credit card. The Gift Card allows the owner, if subscribed to the Esselunga loyalty program (e.g. Carte Fìdaty), to access the discounts and promotions available in the Esselunga and Esselunga Group stores. For more information visit www.esselunga.it.
Present to the cashier during checkout at any Esselunga store
The Esselunga Gift Card is also valid for online purchases (Esselungaacasa, Clicca e Vai and Locker). Only one gift card can be used for online purchases. The availability of the card must cover the full amount spent and it will not be possible to complement it with other payment methods.
Perfettamente funzionante come carta prepagata nei supermercati Esselunga.
Works easily, just follow the instructions: this is a code number you need to obtain the real gift card code from the esselunga website. Ottimo, funziona! E' un codice che serve per ottenere la giftcard, basta seguire le istruzioni semplicissime nel coupon che ti portano al sito di esselunga.
Simple, fast, plenty of options, gg
Fast and reliable
2022-08-03
The Gift Card has a minimum validity of 12 months, further information on the expiration date is available on the voucher downloaded on the Esselunga website. The Gift Card can be cumulated and can be used in one or more solutions until the buyer's purchase is exhausted and, in any case, by the expiration date of the Gift Card. The card can not be refunded in the event of loss or theft. The amount can not be converted into cash or credited to a credit card. The Gift Card allows the bearer, if he holds promotional paper Esselunga (ie Fidad Cards) to benefit from the discounts and savings opportunities available at the Esselunga and Esselunga Group stores, as well as purchases settled for cash or other means of payment.

礼品卡怎样兑换
使用您喜欢的币付款
在大多数情况下,您的付款会在同一分钟得到确认。
就是这么简单,可以使用您的礼品卡啦!
兑换卡时需遵守根据零售商的说明和规定。
Esselunga 不接受加密货币,但通过 Bitrefill 您可以用比特币或其他加密货币购买 Esselunga 礼品卡。然后可以在 Esselunga 使用此礼品卡
您可以轻松地将您的比特币或加密货币转换为 Esselunga数字礼物卡。
输入你想要的Esselunga 礼品卡金额 。
选择您要用于支付的加密货币,例如比特币、比特币闪电网络、以太坊、USDT、USDC、莱特币、狗狗币、达世币。或者,您可以使用 Binance Pay 进行支付。
一旦您的付款被确认,您将获得您的 Esselunga 礼品卡代码。
一旦您购买了 Bitrefill 的Esselunga 礼品卡,它几乎会立即通过电子邮件发送给您。或者您可以直接从结账页面兑换礼品卡。
如果您有其他的问题,您可以访问 我们的帮助中心 我们很乐意为您提供帮助。