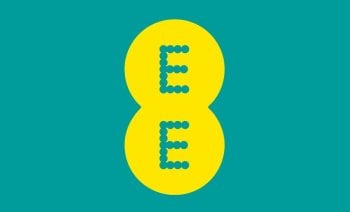 EE Mobile PIN 充值
Bitrefill's EE pin let's you refill your EE prepaid mobile device with Bitcoin, Ethereum, Dash, Dogecoin, and Litecoin.
🇬🇧

这个礼品卡只能在 United Kingdom使用
We're EE, the UK's No. 1 network with superfast 5G and 4G. Discover the best mobile phone, sim and fibre home broadband deals.
text 150 with VO then a space and then the 16-digit voucher number e.g VO 1234567891234567
call 150 from your EE phone and follow the instructions
Honestly they couldn't have made this any easier best thing that has ever come to life I will be buying this every month now please do not stop this by any means !!!
Very handy and efficient service. It would be great if there were more cryptocurrencies available as payment methods. I ended up paying with DASH, which I converted from TRX via changelly.com. Both TRX and DASH have almost instant settlement times, so no agonising race against the clock. The only other issue is that the instructions for using the top up are incorrect. Instead of text "ETU 16DIGITVOUCHERNO" you need to text "VO 16DIGITVOUCHERNO". Other than that, very happy with the service and will use again.
EE Terms and Condtions can be found at the following link:
怎样使用密码
使用您喜欢的币付款
在大多数情况下,您的付款会在同一分钟得到确认。
就是这样,这是你的密码
一旦您的付款得到确认,您将收到您的密码。
EE Mobile PIN 不接受加密货币,但 Bitrefill 提供了一种解决方法,允许您使用比特币或其他加密货币为智能手机充值。
话费充值通常在几秒到几分钟就可完成。有时,手机运营商可能会稍有延迟,但请放心,您的充值处理成功后,我们会立即向您发送电子邮件确认。
如果您有其他的问题,您可以访问 我们的帮助中心 我们很乐意为您提供帮助。