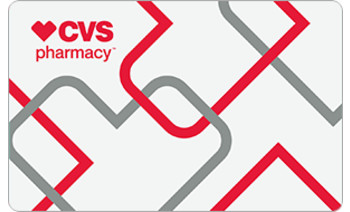 CVS Pharmacy 礼品卡
此礼品卡可在实体店兑换
在 CVS Pharmacy 上使用比特币或加密货币。用比特币,闪电网络,达世币,狗狗币,莱特币,以太坊支付。即时邮件交付。无需开户。用加密货币满足您的一切消费需求。
This is a gift card product.
We will provide you with a gift code and
instructions for how you apply the code.
A+ flawless. Simply makes life cheaper! The play by play… Got total due at CVS register, create Bitrefill order for amount due, select Lighting as payment option, copy invoice, paste into my Strike app (or any other LN wallet would be fine), click Pay earning me sats rewards from Bitrefill + cash back from Strike totaling 6%!, gift card loads within a second, cashier scans my card and done! xD
good fast but good to remember CVS only works in the store and not online
Great product! Really quick delivery, in a few seconds actually, and I can guarantee you it works! Purchased this twice.
Wow it works. You have to tell the cashier or someone who know how to do it that you have a cvs gift card that you want to use. They will have you enter the card number on the credit card machine. Then they will ask you to give the the pin and your purchases will go throught. You also get your CVS rewards bucks/coupons too!
rolivasoli
Great
Great when they work
2020-04-30
But a lot of cvs stores or specific employees won't even try to scan them (looking at you Curtis the night manager in Gardena)
Usable up to balance only to buy goods or services at a CVS Pharmacy® store. Cannot be used to buy money orders or prepaid cards, to make online or in-app purchases or as payment on a credit account or payment for items that are delivered. Not redeemable for cash unless required by law. Reloadable. Not a credit or debit card and has no inactivity fees. SAFEGUARD THIS CARD. It will not be replaced or replenished if lost, stolen or used without authorization. CardFact 25, Inc. is the card issuer and sole obligor to card owner. CardFact may delegate its issuer obligations to an assignee, without recourse. If delegated, the assignee, and not CardFact, will be sole obligor to card owner. Purchase, use or acceptance of card constitutes acceptance of these terms. For balance, visit www.CVS.com. For inquiries, call Customer Care at 1-877-295-7777. CVS Pharmacy and related marks and designs are trademarks of CVS Pharmacy. ©2018

CVS/pharmacy and related marks and designs are trademarks of CVS/pharmacy. CVS /pharmacy is not a sponsor of this program or promotion and is not affiliated with Bitrefill. Use of CVS/pharmacy® gift cards is subject to the terms and conditions thereof. ©2017 CVS/pharmacy
2.

用加密货币付款

在大多数情况下,您的付款会在一分钟内确认
随时随地购买礼品卡
我们提供5,000+多种类型的礼品卡
---