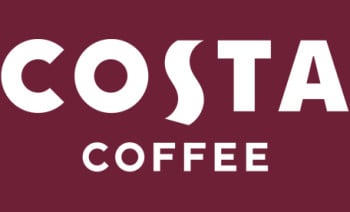 Costa Coffee 礼品卡
此礼品卡可在实体店兑换
在 Costa Coffee 上使用比特币或加密货币。用比特币,闪电网络,达世币,狗狗币,莱特币,以太坊支付。即时邮件交付。无需开户。用加密货币满足您的一切消费需求。
🇬🇧
这个礼品卡只能在 United Kingdom使用
This is a gift card product.
We will provide you with a gift code and
instructions for how you apply the code.
Had zero problems with these. Instant activation and accepted in all UK Costa branches. Great job Bitrefill.
Very fast and a great way to spend crypto easily on everyday things.
These Terms and Conditions apply to Costa Gift Cards and govern the relationship between Costa Limited ("we" or "us") and you or the person to whom you give the Costa Gift Card ("you"). Use of your Costa Gift Card will constitute acceptance of these Terms and Conditions. These Terms and Conditions override any statements on your Costa Gift Card if they are different. You must therefore read them carefully. If there is anything you do not understand, please contact Customer Services.

2.

用加密货币付款

在大多数情况下,您的付款会在一分钟内确认
随时随地购买礼品卡
我们提供4,500+多种类型的礼品卡
---