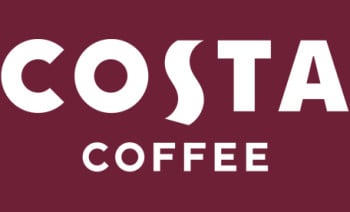 Costa Coffee 礼品卡
此礼品卡可在实体店兑换
在 Costa Coffee 上使用比特币或加密货币。用比特币,闪电网络,达世币,狗狗币,莱特币,以太坊支付。即时邮件交付。无需开户。用加密货币满足您的一切消费需求。
This is a gift card product.
We will provide you with a gift code and
instructions for how you apply the code.
This is a Yum! Restaurants Insta Gift Voucher (GV) / Gift Card (GC) and would be accepted at listed outlets and Please note this gift voucher wont be accepted at PUNE (For Outlet List, please visit www.gyftr.com/costacoffee ). The person who has the Yum! Restaurants GV / GC Code is deemed to be the beneficiary. Do inform the cashier that you plan to use the GV / GC for making payments before billing. Only the listed Yum! Restaurants outlets at its sole discretion accept the GV / GC. Yum! Restaurants may add or remove an outlet without giving any prior notice. More than one GV / GC can be used in one bill. This is a ONE time use GV / GC. No Credit note / Refund for the unused amount of the GV / GC will be given. Yum! Restaurants GV / GC CANNOT be revalidated once expired. Yum! Restaurants GV / GC cannot be redeemed on the specific block out dates. Yum! Restaurants may add or delete any data on its sole discretion. Any dispute related to the GV / GC should be referred to the issuing company and the decision of the issuing company shall be final. Yum! Restaurants make full efforts to accept Insta Gift Vouchers (GV) / Gift Card (GC), but on account of any technical/administrative reasons, an outlet may refuse to accept the same. Gift vouchers validity can not be extended once expired.
2.

用加密货币付款

在大多数情况下,您的付款会在一分钟内确认
随时随地购买礼品卡
我们提供4,500+多种类型的礼品卡
---