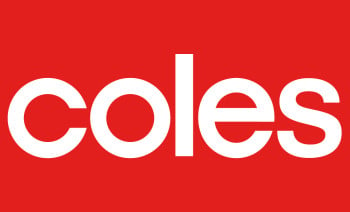 Coles 礼品卡
Bitrefill's Cole's gift card lets you shop and pay with Bitcoin, Ethereum, Dash, Dogecoin, Litecoin, and USDT.
Discover quick & easy recipes for every occasion. View catalogues & specials. Find a Coles store near you. Shop online.
It's easy to redeem a Coles eGift card at a Coles Supermarket.
* You can do so by supplying your gift card to the check-out assistant at the point of purchase.
* Alternatively, if you're using the self-checkout, type the requested details when prompted into a self-serve kiosk. It's that simple!
Crypto adoption is inevitable. Bought voucher with crypto and used it with no hiccups. Thanks BitRefill.
Very good works like a charm, just use the flybuys reader the big bar code.
Very hard to scan in the shop. Had go manually enter the numbers several times. The staff isn't helpful to assist about the gift card.
Please go back to old system where we can download and save gift card.
Couldn't have been easier.. the Gift card was emailed to me instantly and worked without drama.. I used the new Binance Pay option which is fast and smooth.
They use giftcards.com.au and the gift card cannot be used for online orders.
Worked great, thank you for the service!
Aaron
I used this the next day and it worked as any other voucher I have used before
Received digital card instantly, paid only around a $5aud fee and it is legit. Very happy with the service considering it's very difficult to spend crypto in Australia. Specifically WA
* Treat this gift card like cash.
* Stolen gift cards will not be replaced or refunded.
* To be used for the purchase of good and services, excluding alcohol, tobacco, phone cards, Paysafe or other gift cards at Coles Supermarkets and Coles Central.
* The card can not be redeemed at Coles Online, Coles Express or Liqourland.
* Not redeemable for cash or payments of credit cards or store accounts.
* Gift Cards cannot be used to purchase Gift Cards.
* This card will expire on the date shown.
* For full Terms of Use, expiry date or customer service visit giftcards.com.au or phone 1300 304 990
礼品卡怎样兑换
使用您喜欢的币付款
在大多数情况下,您的付款会在同一分钟得到确认。
就是这么简单,可以使用您的礼品卡啦!
兑换卡时需遵守根据零售商的说明和规定。
Coles 不接受加密货币,但通过 Bitrefill 您可以用比特币或其他加密货币购买 Coles 礼品卡。然后可以在 Coles 使用此礼品卡
您可以轻松地将您的比特币或加密货币转换为 Coles数字礼物卡。
输入你想要的Coles 礼品卡金额 。
选择您要用于支付的加密货币,例如比特币、比特币闪电网络、以太坊、USDT、USDC、莱特币、狗狗币、达世币。或者,您可以使用 Binance Pay 进行支付。
一旦您的付款被确认,您将获得您的 Coles 礼品卡代码。
一旦您购买了 Bitrefill 的Coles 礼品卡,它几乎会立即通过电子邮件发送给您。或者您可以直接从结账页面兑换礼品卡。
如果您有其他的问题,您可以访问 我们的帮助中心 我们很乐意为您提供帮助。