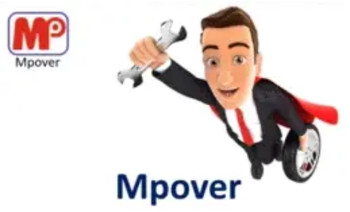 Chennai-Mpover Bike Service-Platinum
缺货
1%奖励
用比特币或竞争币购买Chennai-Mpover Bike Service-Platinum。用比特币,闪电网络,达世币,狗狗币,莱特币,以太坊支付。即时邮件交付。无需开户。用加密货币满足您的一切消费需求。
---
Engine oil (20W40 Shell) 1000 ml will be provided at no extra cost
Full Bike water wash at no extra cost
Labour Free: Brake shoe, wheel bearing, Chain sprocket, cables and fork oil seal replacement
Two repair cost will be reimbursed for Tyre/Tube punctures within 30 days of redemption
Full Cleaning: Air filter, Sparkplug, Carburettor and wheel rubber
Inspection and Lubrication: Chain, Accelerator cable, Clutch cable, Speedometer cable and Choke cable
Basic Adjustment service: Horns, Indicators, Headlight, handle free play, nuts and bolts and minor fixes
Inspect & Report: Battery, Tyre, Gear oil and Fork bent
Note: The Gift Voucher will be delivered within 5-6 days.
E-Gift card shall be used only for specific bike attached to the company offering this service
The name and mobile number connected to the company only allowed to register for e-Gift card Service
For any additional service other than e-Gift card facility shall be directly dealt with the service provider and company will not be responsible for any damages
The service shall be provided by the Mpover authorized e-Mech points or by the Mpover Mobile service van
Spares and consumables are at the cost of bike owners
Engine service and engine parts service is not included in the general service
Any accidental damages shall be charged separately or assisted for insurance claim
Only shell engine oil is used for Bike service
The service warranty is 30 days from the date of delivery
Tyre purchased from Mpover is guaranteed for Free fitment
Battery and Tyre warranty shall be claimed through Mpover authorized e-Mech points
Download app 'Tyre AMC' (https://play.google.com/store/apps/developer?id=Mpover+India+Tyre+eService+and+AMC+Pvt+Ltd) from Google play store to get the service OTP
The OTP received from Mpover shall be shared to the authorized e-Mech point for availing service as per the selected scheme
For any feedback or complaints contact Toll free: 1800 10 25286 / +91 6374813354 or write to info@mpoverindia.com
2-3 Vouchers can be clubbed, Vouchers can be merged and book for any particular course on WWW.mpoverindia.com.
Gift vouchers validity can not be extended once expired.
2.

用加密货币付款

在大多数情况下,您的付款会在一分钟内确认
随时随地购买礼品卡
我们提供30多种类型的礼品卡
---