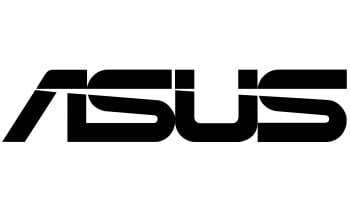 ASUS via MemoXpress 礼品卡
用加密货币支付 ASUS via MemoXpress 。用Bitcoin, Lightning, Ethereum, Binance Pay, USDT, USDC, Dogecoin, Litecoin, Dash买 ASUS via MemoXpress 礼品卡 .电子邮件即时交付。无需注册帐户。用加密货币生活!
🇵🇭

这个礼品卡只能在 Philippines使用
ASUS is a global technology leader in the digital era and is the world's top 3 consumer notebook vendor and the maker of the world's bestselling and most award winning motherboards. ASUS is also known for their strong brand of smartphones, the Zenfone. Zenfone, ASUS' mobile phone product line, is a feature-packed smartphone that brings premium design and empowering luxury to everyone. It was first announced at the 2014 Consumer Electronic Show in Las Vegas, Nevada and now on its Fourth generation that will go under the name Zenfone 4, which features dual lens cameras as its main feature. ASUS has a strong presence in over 50 countries, with offices in Asia, Australia and New Zealand, Europe, the Americas and South Africa.
Print or copy the eGift codeYou will need to present the code to the manager upon using it at our location/s.Go to any [LOCATIONS_COUNT] participating locations of MemoXpressSee our locations here.Present code and enjoy!Present the code to the manager for validation – enjoy your gift!
Each eGift has a unique code that corresponds to an amount or item. To use the eGift at the store, the code must be given by the recipient to the store staff for validation.The recipient must wait for the store staff to finish the validation process. The store staff will receive a validation response indicating the eGift amount and validity. The store staff will follow only what is indicated in the validation response.The recipient is responsible for the safekeeping of the eGift code. The recipient must only give this to the store staff once he/she commits to use it at the store.In the event that the store's eGift validation system is offline or unavailable, the store staff shall politely decline to accept the eGift. The recipient may still use the eGift when the system is back online.The eGift may not be valid for use on certain promotional items/services and it cannot be exchanged for cash.The eGift is for one-time use only. If the total value of eGift is not used up, there will be no cash change given. If the purchase goes beyond the eGift amount, the recipient is to pay for the difference.*Multiple eGift codes may be used per transaction.
Report an Issue
礼品卡怎样兑换
使用您喜欢的币付款
在大多数情况下,您的付款会在同一分钟得到确认。
就是这么简单,可以使用您的礼品卡啦!
兑换卡时需遵守根据零售商的说明和规定。