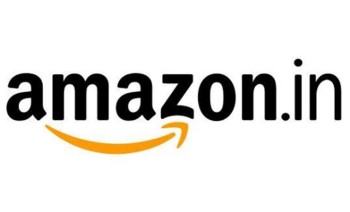 Amazon.in 礼品卡
Amazon Pay Gift Cards can be seamlessly converted to Amazon Pay balance. Now customers can use their amazon pay balance to shop across 10cr+ products on Amazon, recharge their mobile numbers & purchase vouchers of 150+ brands on Amazon. Not only this, Amazon Pay balance can be used to pay on 3rd party merchants like Swigy, Make My Trip, Redbus, Bookmyshow, Faasos Fresh menu, Housejoy.in etc.
Amazon's mission is to be the most customer-focused company in the world, giving our customers the option to choose from an incredible variety of products and receive them as soon as possible. Amazon gift cards can be exchanged for millions of Amazon products They are the ideal gift and with them you will be right as they allow the recipient to choose what they want and need.
Important
Amazon's anti-fraud process locks cards and accounts if they suspect their terms are broken, the most common reason is being outside of your country and/or using a VPN, but there are others like: reselling/dropshipping, adding a gift card on a brand new account with no other payment methods added, adding excessive amount of high denomination gift cards in a short time period, and others.
Redeem your gift card:
To add our GC to your Amazon Pay balance, visit www.amazon.in/addgiftcard. Alternatively, you can redeem by entering Gift Card Code at "Amazon Pay- Add Gift Card" through app. If you are not an Amazon customer yet, please sign up.
Start Shopping! Choose from over 10cr + product on Amazon.in and selected third party merchants.
Pay using balance: Gift card added to your Amazon Pay balance will be available as payment method during checkout. Any unused balance will remain in your Amazon account and can be used for subsequent purchases.
To check the balance or activation status of your card, please visit amazonbal.qwikcilver.com
25% extra fee
huge premium, please avoid amazon giftcards from here
Gift card was very expensive with too much fees They taking double fees If you buy gift card from third party They charge maximum 5% But this site taking 30% fees
Why only on amazon india the fees is always higher than 30%? This nullifies the purpose here. Its like taking the same tax as govt. Amazon usa has 0% for reference.
Exorbitant fees
2022-07-19
The extra fees for amazon India are way too high compared to zero fees for amazon USA. Why this discrimination? This is unacceptable.
dang this is really good. the extra fees is kinda high but still it works great
Quick delivery. Good service.
Purchased 2 gift cards of Amazon.in. The USDT top-up and Gift Card delivery was super quick. Really satisfied with the purchase. Kudos to the Bitrefill Team.
Bitrefill is amazing, I got my Gift Card instantly. The extra fees are a bit high compared to other Gift Cards but it was a good experience and the gift card was delivered in a minute.
Buying an amazon voucher on Bitrefill was a blazing experience. Transaction was super quick and smooth and the voucher was made available instantly and I was able to redeem it on Amazon without any trouble. Would highly recommend using Bitrefill for purchasing voucher to add a thrill to your online shopping experience with various brands.
TERMS AND CONDITIONS -Amazon Gift Cards ("GCs") are issued by the Qwikcilver Solutions Private limited ("Qwikcilver"). Credit and Debit Cards issued outside India cannot be used to purchase Amazon.in Gift Cards. -The validity of this E-Voucher is 3 months from the date of issue. -To add your GC to your Amazon Pay balance, visit amazon.in/addgiftcard -Beneficiary can apply the 14 digit code (under scratch card) on amazon.in/addgiftcard and add the gift card balance in his/her Amazon.in account. This balance gets automatically applied at the time of next purchase. There is no cap on number of gift cards that can be added to an account. -Amazon Pay balance is a sum of all balances associated with the GCs in your Amazon.in account. -Amazon Pay balance are redeemable across all products on Amazon.in except apps, certain global store products and other Amazon.in gift cards. -Amazon Pay balance must be used only towards the purchase of eligible products on amazon.in -The GCs, including any unused Amazon Pay balance, expire one year from the date of issuance of the GC -GCs cannot be transferred for value or redeemed for the cash. -Qwikcilver, Amazon Seller Service Private Limited ("Amazon") or their affiliates are not responsible if a GC is lost, stolen, destroyed or used without permission. -For Complete terms and conditions, see amazon.in/giftcardtnc -in logo/trademark is an IP of Amazon or its affiliates and the Qwikcilver trademark/logo is an IP of Qwikcilver. -To redeem your GC, visit amazon.in/addgiftcard
Amazon strictly enforces their gift card Terms & Conditions. Please note that if a customer redeems excessive amounts of Amazon gift cards in a short amount of time, or attempts shipping or purchasing from across country borders, Amazon may flag your account and lock your Amazon balance. Bitrefill has limited ability to assist when Amazon flags an account and is unable to request or provide refunds in these situations.

Amazon Balance and Amazon Gift Card Terms and Conditions
http://www.amazon.in/giftcardtnc
amazon.in/giftcardtnc Amazon Gift Card Restrictions and Prohibited Activities
amazon.in/gc-restrictions
礼品卡怎样兑换
使用您喜欢的币付款
在大多数情况下,您的付款会在同一分钟得到确认。
就是这么简单,可以使用您的礼品卡啦!
兑换卡时需遵守根据零售商的说明和规定。
Amazon.in 不接受加密货币,但通过 Bitrefill 您可以用比特币或其他加密货币购买 Amazon.in 礼品卡。然后可以在 Amazon.in 使用此礼品卡
您可以轻松地将您的比特币或加密货币转换为 Amazon.in数字礼物卡。
输入你想要的Amazon.in 礼品卡金额 。
选择您要用于支付的加密货币,例如比特币、比特币闪电网络、以太坊、USDT、USDC、莱特币、狗狗币、达世币。或者,您可以使用 Binance Pay 进行支付。
一旦您的付款被确认,您将获得您的 Amazon.in 礼品卡代码。
一旦您购买了 Bitrefill 的Amazon.in 礼品卡,它几乎会立即通过电子邮件发送给您。或者您可以直接从结账页面兑换礼品卡。
如果您有其他的问题,您可以访问 我们的帮助中心 我们很乐意为您提供帮助。